About Us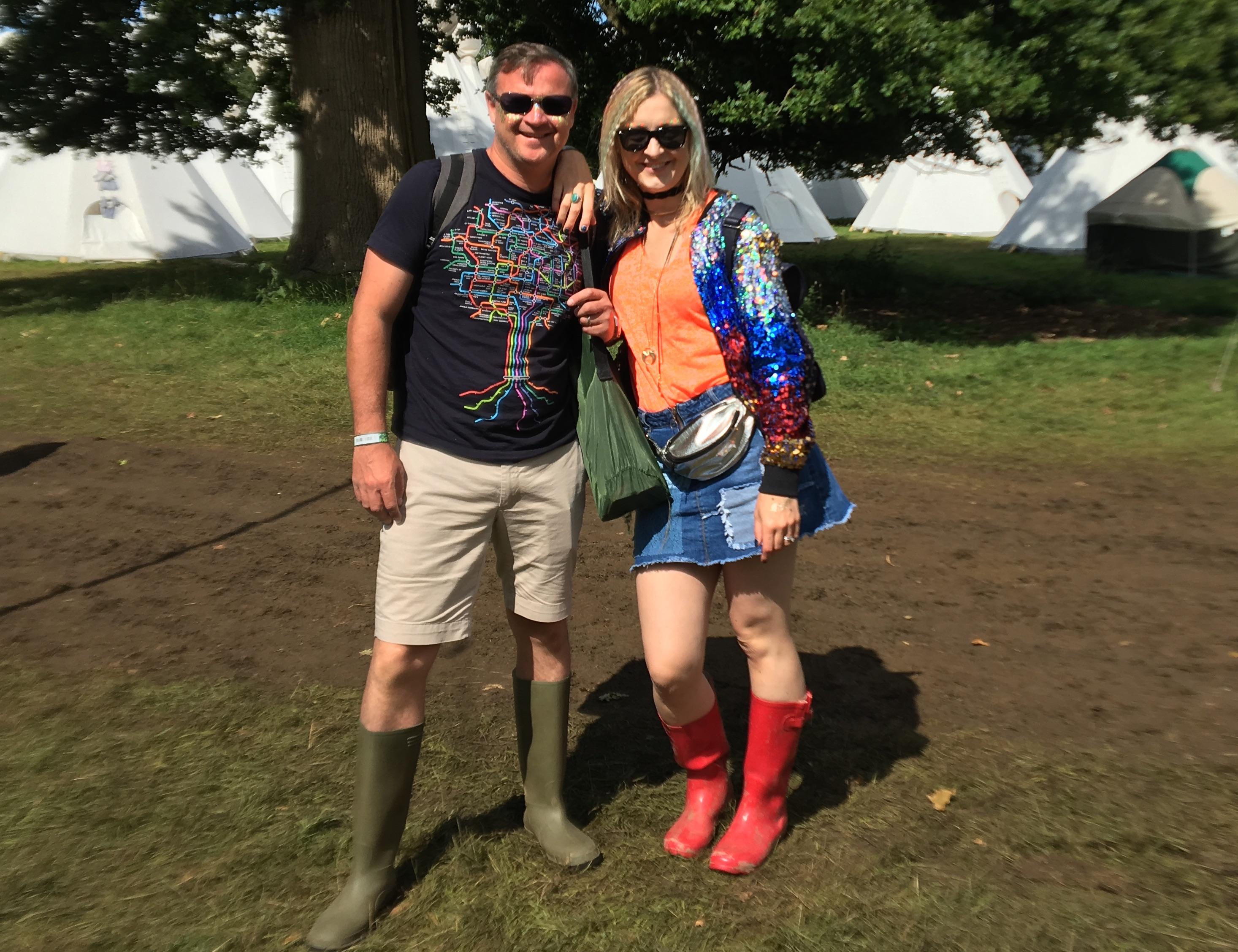 HOW IT ALL STARTED
Several years ago, we found ourselves waiting at Waterloo Station on the way down to Bestival (back when it was held on the Isle of Wight) and, just like every year before, we dashed into Boots at the last minute to try and grab all our festival essentials - mini toiletries, poncho, a spare torch, ear plugs, glitter - all the things festival-goers typically need to get through a weekend of festival shenanigans.
Not only could we not get everything we needed at that moment but we thought, 'wouldn't it be great if you could get all the festival stuff you need in one place without being restricted to buying all the items in a set pre-packed festival kit?' Several years, festivals (and a few kids) later, husband and wife team, Neil and Jodie created Pic 'n' Mix Festival Kit.
When we launched the business in 2017, we didn't give plastic pollution a second thought as we knew hardly anything about it. We quickly realised that single-use plastic is bad, really bad! And so we quickly made the switch to using, buying and selling plastic-free products in our business and personal lives.
Since then, we've expanded our eco-friendly range of plastic-free products to cater for all types of customers interested in living a 'greener' lifestyle - from festivalgoers, travellers, campers, glampers and anybody who cares enough about the environment to make the switch to plastic-free.
We supply direct to consumers and work with businesses to promote a plastic-free ethos to their customers through the provision of our products.
HOW IT WORKS
Pic 'n' Mix Festival Kit sources, prepares, and distributes high quality, affordable, bespoke and pre-packed kits to festival-goers, campers, travellers, those attending live events, and anyone else who has a need for our products. Our ethos is fun, functional and eco-friendly and we're on a mission to help people and businesses eliminate all single-use plastic essentials by offering eco-friendly alternatives.
Selling direct to consumers and to live events and travel organizations, the concept of providing bespoke and customizable kits is designed to offer our customers a simple, convenient way to shop for quality eco-friendly essentials in one place so you're fully prepared when you arrive at your destination.
Whether you're new to the plastic-free movement or you're a die-hard environmentalist, select from a wide range of plastic-free essentials and accessories including personal care products, glamping textiles, and fashion cosmetics.
Your survival kit will be delivered to an address of your choice with FREE delivery on all orders over £20. You'll also receive a FREE reusable eco-friendly cotton drawstring bag in which to store all of your festival items with all pre-packed kits.
Pic 'n' Mix Festival Kit is a small but fast-growing business influenced by the festivals and travel adventures we've experienced on our journey so far and our desire to rid the world of single-use plastic. We're just a little obsessed with music and absolutely LOVE festivals and travelling.