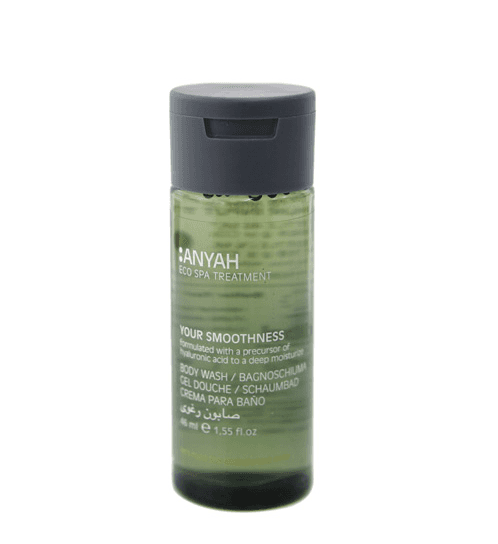 Body Wash
2006
Anyah Body Wash (46ml)
This eco-friendly travel-sized body wash acts as a deep moisturiser, leaving your skin feeling clean and refreshed  after use. 
Perfect for travelling and camping or glamping.
The Anyah range of toiletries has been certified with the EU Ecolabel as it contains a high proportion of recycled, recyclable and biodegradable materials, creating a positive carbon footprint.
Luxury in a bottle that is great for your skin and won't harm the environment!