By Jodie Boyd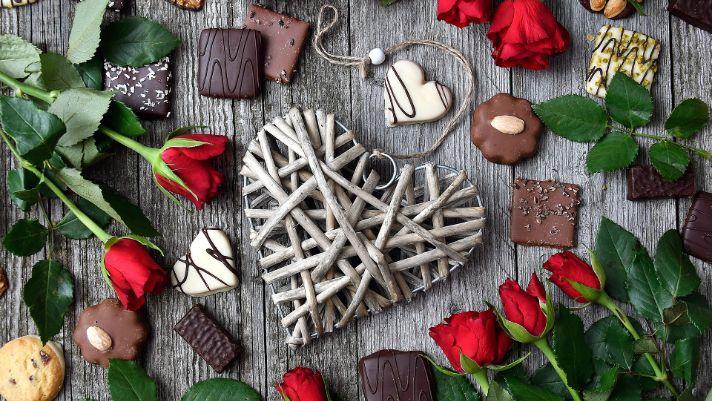 According to research, British consumers spent £650 billion on Valentine's Day gifts in 2018 and sales are on the increase every year. I dread to think how much plastic is produced and discarded from all those gifts!
However, Valentine's Day doesn't have to be a big, expensive commercial affair. It should be about the thought and time you put into making your gift personal and it doesn't even have to cost a penny.
Neither does it have to involve single-use plastic that will only end up discarded after use and doomed to landfill or the oceans.
If you've left Valentine's Day a bit late this year or you're you struggling to find the right ethical gift for your loved one (or for yourself – after all, we all need some self-love), then this blog post is for you!
We've put together a list of our favourite plastic-free gift ideas that will hopefully make an impact on your loved one without negatively impacting on the planet, plus some fascinating facts about each one.
Whatever you do this Valentine's Day, don't give the gift of nothing!
1. THE V-CARD
Unfortunately, most supermarkets sell greeting cards wrapped in plastic, but the good news is that there are plenty of eco-friendly alternatives. As long as your card is made of paper or card, you can recycle it. Avoid cards with glitter, foil, ribbon, and battery-operated audio devices, as these will need to be removed before recycling.
If you're feeling creative, you could reuse previous cards or photos you have to make a new card. Alternatively, e-cards are completely zero waste and perfect if you've not left yourself enough time to buy or make one in advance.
You can find out more about recycling greeting cards from Recycle Nation.
Fascinating fact: Teachers receive the most Valentine's Day cards, followed by children, mums, wives, and pets.
2. CHOCOLATES
What's Valentine's Day without a box of chocolates? So many choices yet so much plastic…argggh! Some chocolatiers sell chocolate wrapped in recyclable packaging, which is better than the alternative black plastic inner trays that can't be recycled.
An even more sustainable option is to buy organic and compostable chocolate. Seed and Bean chocolates are made in England, they're vegan, and use 100% compostable packaging. Plus they look delicious…mmm!
Fascinating fact: Chocolate is an aphrodisiac and was known as Casanova's favourite dessert.
3. FLOWERS
Avoid flowers wrapped in plastic and instead opt for a sustainable bunch wrapped in paper, biodegradable, or compostable packaging, such as these from Grand Flowers. They also sell Fairtrade flowers, which means you'll be supporting farm workers in developing countries.
Instead of throwing flowers away once they come to the end of their life, you could turn them into something new, like flower crowns, face mist, or add them to candles. There are plenty of other innovative ways to repurpose flowers if you search online.
Fascinating fact: It's estimated that 15% of women will send themselves flowers on Valentine's Day.
4. EXPERIENCE
The best way to show your love for your partner is to do something special together. Think about what your loved one would love to do and give the gift of an experience. Whether it's a weekend away, spa day, cooking class, dinner at a fancy restaurant, or something free like taking a romantic walk, there are so many options.
Want to get something really special for the music-lover in your life? How about festival tickets? Whether it's a day festival or weekender – folk or heavy metal, there is something for every music lover. Check out our festival calendar for some of the best festivals being held this year. And don't forget to take a plastic-free festival kit!
Fascinating fact: The UK's first Festival of Self Love is coming to London this forthcoming Valentine's Day.
5. JEWELLERY
Ethical jewellery is about more than use of fair trade materials and conflict-free diamonds – it's also about ensuring fair wages and working hours, and not using child labour or production methods that pollute the environment.
Etsy is home to thousands of handmade jewellery brands, including second-hand vintage finds. Just remember to request plastic-free packaging in your delivery if you're not sure how it will be packaged.
For other ethical and sustainable jewellery, check out Emma Aitchison Jewellery, which hand makes jewellery inspired by the natural world and sources all packaging from sustainable forest and recycled materials.
Planning to pop the question? See number 10 on our list!
Fascinating fact: 24% of money spent on Valentine's Day is on jewellery.
6. BEAUTY PRODUCTS
We all love a bit of pampering when we can get it, but we don't all have the time or money to go to a spa. So what better than to treat your socially-conscious loved one than an affordable ethical gift box full of lovely natural and organic products that are also plastic-free.
We love Friendly Soap's Ethical Gift Sets for men and women, which contain a 4-pack of soap bars for hair and body.
If your partner recently had a baby, we'd also recommend you check out Mum's Back awesome hamper boxes, like the Little Package of Chill, which makes an ideal sustainable gift for mums in need of some sleep and a few laughs.
Did you know that you can recycle plastic beauty product packaging (including tubes, lids and caps) with TerraCycle and Return to Origins recycling programs?
Fascinating fact: The average plastic moisturiser pot can take nearly 1,000 years to decompose.
7. ORGANIC ALCOHOL
Getting merry with your other half is a great way to enjoy Valentine's Day, but how about getting a bottle of your other half's favourite tipple as a gift? Whether it's bubbles, wine, spirits, or beer you're looking for, there are some delicious sustainable options out there.
Organic is the most ethical as it's grown without synthetic pesticides, herbicides, fungicides and chemical fertilisers. Better quality and better for the environment! Below are some great options, several of which are winners of the Soil Association's BOOM awards.
Fascinating fact: Corks popped from champagne or sparkling wine can erupt at up to 60mph, so mind those eyes!
8. MAKE SOMETHING
If you truly want to show you've made an effort this Valentine's Day, show your love by making something that you know your partner will truly appreciate.
Do they love music? How about a mixtape or digital playlist containing tracks that mean the most to both of you? This is my personal favourite! Or you could bake some Valentine's biscuits or perhaps make a special dinner.
Fascinating fact: The first mixtapes appeared in the mid-1970s in New York City by DJs Kool Herc and Afrika Bambaataa, who influenced the development of hip hop.
9. CHARITY GIFT
If you want to touch more than one heart this Valentine's Day, a charity gift is the ultimate generosity. Whether you want to help build farms, fill classrooms or provide clean water, a charitable gift will give you that warm and fuzzy feeling knowing that you're helping to change lives around the world for the better.
Oxfam Unwrapped will help you choose a charity gift as well as offer you sustainable little extras for your loved one so they don't completely miss out on a treat.
Or buy eco-friendly products from the Amnesty Shop, knowing that your money will be spent on good causes around the world.
Fascinating fact: The total income of all UK charities combined is about £48 billion, about £10 billion less than what Tesco makes.
10. PROPOSAL OF MARRIAGE!
Did you know that over one million people will get engaged on Valentine's Day? So if you're waiting for the right time to pop the question, this 14th February could be the perfect date, although you're leaving it quite late if you're planning it for 2019!
For engagement rings, The Natural Wedding Company has put together a list of ethical engagement and wedding ring jewellers.
For unique and sustainable ideas for popping the BIG question, we love the idea of a tiny tag book where you fill out pages with special messages contained in a gift box.
Or how about making your hopefully soon-to-be fiancé/fiancée a special breakfast in bed with a very memorable cup of tea?
Fascinating fact: A survey of 500 men revealed that 70% would be happy if a woman proposed, yet only 1% of brides have proposed. Come on, girls!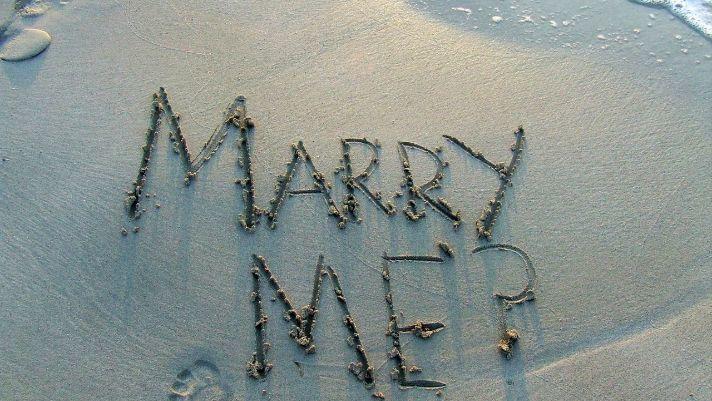 What do you think to this list? Did we miss anything?
Pic 'n' Mix Festival Kit supplies eco-friendly bespoke and pre-packed kits to eco-conscious consumers, offering a simple and convenient way to shop for all your plastic-free essentials.
Don't receive our newsletter and want to receive regular updates on all things festival and eco-related? SIGN UP