By Jodie Boyd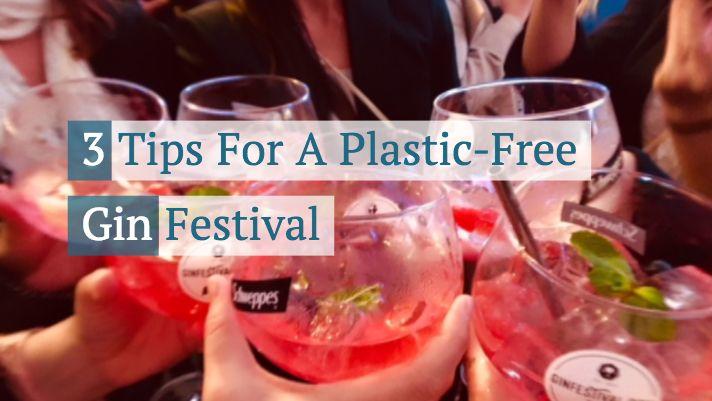 What better way to start the festival season than by going to a gin festival? A guaranteed night drinking lots of new varieties of my favourite tipple more than made up for the lack of sunshine you'd expect, or at least want, at a festival.
So off I headed with a group of like-minded gin lovers to the Gin Festival in Guildford this month. Dubbed as the UK's first, biggest and best gin festival, this event provided us the opportunity to taste from a huge array of local and international gins, including some exclusive ones not sold anywhere else. Combine that with a gin cocktail bar, food stalls, gin masterclasses, and a pretty awesome live band (Northern Epidemic), and you've got yourself a great night out. It was a shame it rained all night but hey ho, we're in England and in April after all, and the marquee was more than toasty.
If you don't know what happens at a gin festival, basically you get to explore and sample several gins from the free stalls poured by knowledgeable staff. They can help recommend the most suitable tonic water mixer from their new premium range of Schweppes flavoured mixers to pair with each gin and you get to sample these too. Then, with the help of a gin guide booklet, you buy the gins you'd like to drink (including choice of mixer and garnish) from the various labelled bars. Purchases are made via a token system and £5 will get you a gin and £10, a gin cocktail. On that note, I highly recommend the Tinker Berry Fizz, which contains Tinker's strawberry gin, prosecco, berries, elderflower, citrius and mint. Mmmmm!
As the issue around single-use plastics at festivals is huge right now (did you read our post We're Going Drastic on Plastic?), my eco blogger friend from Unplasticky and I thought it would interesting to see what this festival has done, if anything, to address the issue. Following our little experiment, we came up with three tips that consumers and festivals like this one with tasting stalls may find useful.
| | |
| --- | --- |
| The Gin Cocktails bar was a hit! | The Pic 'n' Mix Festival Kit ladies are big gin fans |
TIP 1 - Refuse plastic shot glasses
Every attendee was given a complimentary gin glass (the classic Spanish-style 'Copa del Balon' glass) that they would use to drink out of the entire night. On one side of the marquee, a number of gin tasting stalls were set up, each table dotted with different flavoured gins, rows of tonic water and other mixers (I'm loving the new Schweppes range of premium tonics), and…wait for it…stacks and stacks of plastic shot glasses – hmmm.
So I asked to sample each gin in my glass instead and was advised having too many flavours in the same glass would affect the taste of the gins. That makes sense but there didn't seem to be an alternative to using the plastic shot glasses so I whipped out my reusable Chilly's bottle and poured water in our group's glasses so we could swill them out that way.
The thing that struck me as odd is that on the other side of the marquee, where you could buy drinks from the bar (think huge array of gin optics lined across the wall in rows - yum), the staff had water dispensers and buckets to rinse out the remnants of customers' previous drinks before pouring a new one. If they'd had the same set up on the tasting side, I'm sure this would have negated the need for plastic shot glasses.
TIP 2 - Bring a reusable straw
Most people don't need a straw to drink a G&T but I prefer mine that way (as I hate it when you unintentionally get a mouthful of basil or bits of ginger) so I brought my own reusable stainless steel straw with me, which you can buy here.
I was really pleased to see no plastic straws available at the festival. In fact, they didn't have any straws at all and the staff confirmed that they stopped supplying plastic straws recently, which is fantastic news.
TIP 3 - Wear biodegradable glitter
What's a festival without glitter?! Any excuse to get sparkly, I reckon. I bought our Pic 'n' Mix branded biodegradable glitter and organic Aloe Vera glitter fix gel with me so everybody in the group could get in on the glitter action.
It's not just the ecological benefits, but biodegradable glitter is better for the skin and feels so much softer than PET plastic glitter.
Unfortunately, there's still a lot of plastic glitter on the market but most festivals are now starting to ban that and insist that their customers wear biodegradable glitter only onsite. Like us, quite a few glitter companies are now replacing their plastic glitter with biodegradable, which is great news for glitter fans. However, most of these companies sell their biodegradable glitter in plastic pots or glass jars.
We believe glitter is best packaged in biodegradable pouches and as Pic 'n' Mix Festival Kit also uses biodegradable resealable labels on the pouches, this offers a full biodegradable solution, and surely that has to be the best option.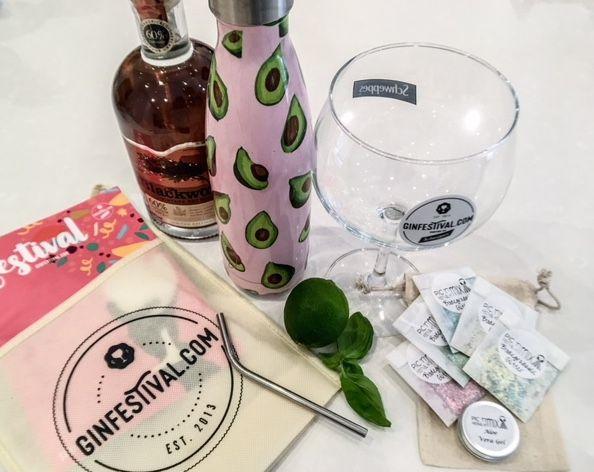 In conclusion, I came home with not only a list of delicious gins to buy and some top gin-drinking tips (including the fact that the new Schweppes tonic waters more than rival my usual Fever Tree) but I also learnt that small festivals like the Gin Festival are already making positive efforts to reduce plastic.
The banning of plastic straws at this festival is a great move forward and will make a big difference over time and I didn't see any other plastic in sight (although I didn't check out what cutlery and serveware the food stalls were providing). But there's definitely room for improvement for this festival. I'm hoping to attend the next gin festival in September, so it will be interesting to see if those plastic shot glasses will have disappeared by then.
Pic 'n' Mix Festival Kit provides quality bespoke and pre-packed festival kits to festival-goers, offering a simple and convenient way to shop for all your quality festival essentials.
Don't receive our newsletter and want to receive regular updates on all things festival and eco-related? SIGN UP