By Jodie Boyd
Are you planning on going to a music festival this year and need a bit of guidance or inspiration on how to keep clean? Pic 'n' Mix Festival Kit has come up with some tips to help make your music festival experience endurable so you can concentrate on having fun.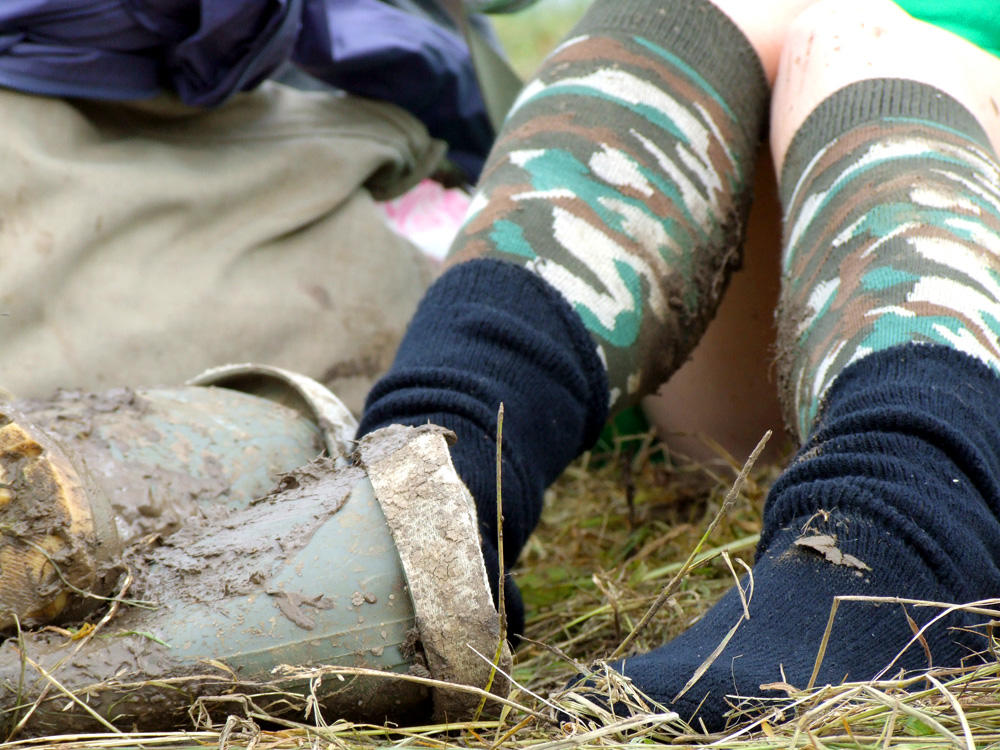 Hygiene
Perhaps THE most important part for most festival-goers is keeping clean. If you're expecting hot showers and clean toilets, you will likely be disappointed. Whilst it's liberating not feeling like you need to follow your normal 3-step cleansing routine, you'll want to have at your disposal some essential products that will give you at least a basic level of hygiene as you will get dirty.
For even the strongest of constitutions, surviving festival toilets can be an ordeal in itself. If you think we're exaggerating, google 'Festival Toilets' and you'll get the idea. Or you could just trust us!
Let's just say you'll want to get in and out as quickly as possible (that's providing you're brave enough to use them) so disposable toilet seat covers will be your friend. You'll probably find that toilet paper provided in the loos will run out quickly so take a pack of toilet tissue wipes to avoid being caught out. Don't forget to keep a bottle of anti-bacterial gel on you at all times, another essential to keep those mitts clean throughout the weekend, especially after toilet visits and definitely before eating.
If you really can't handle the mile-long queues, a convenient alternative to toilets is to use a disposable urinal (the TravelJohn and TravelJane are excellent). Extremely handy for those middle-of-the-night trips as you don't even need to leave your tent and don't worry about the smell as they are odourless.
If you're female and you're unfortunate enough to be going to a music festival when it's that time of the month, don't forget to take feminine wipes, also ideal for freshening up if you can't shower as often as you'd like. Obviously you'll need tampons or sanitary pads (depending on your preference, but pads tend to be more hygienic than tampons if running water and privacy is limited).
If you're lucky, you'll get access to a proper shower and even luckier if it's hot. But don't bank on it, so make sure you're fully prepared by taking wet wipes and a mini deodorant if you don't want stinky pits.
It's likely you'll get dirty, greasy hair with all that heat, being outdoors and tossing and turning in a tent for several days. A travel-sized dry shampoo will help keep it looking and feeling fresh. Opt for a fragranced version for that extra schizz and to disguise any nasty smells your hair has picked up.
When you wake up and your mouth's as rough as a buzzard's crutch, a space-saving mini toothbrush and toothpaste will come in handy, and don't forget chewing gum to keep your breath lovely and fresh in between mega drinking sessions, especially if you plan on getting lucky.
Staying dry
As much as you'd love to think you'll get glorious hot sunshine throughout the festival weekend, the British weather will probably mean there's a good chance it may rain. Even a little shower can turn the field muddy so you'll want to protect your shoes, especially if you're not planning on bringing wellies. Pocket wellies are a fantastic alternative as they are small, light, and can be worn over pretty much any shoe so if you're expecting a dry weekend and you don't want to lug big wellies with you, take these pocket wellies just in case. Oh, and don't forget your poncho (something lightweight and reusable is best).
It's advisable not to rely on all of these products being sold at festivals and even if they are, you may have to trek a good distance to buy them so it's important you pack all the essentials you'll need before you go.
Pic 'n' Mix Festival Kit has all of the above-mentioned products for sale and you can create your own kit by selecting only what you want to buy. We also offer pre-packed kits (an Essentials version and a VIP version) if you can't decide what to take or you want us to take out the hard work and decide for you. Every order over £15 comes with a lovely blue FREE reusable drawstring bag so you can use this to carry around the things you'll need throughout the weekend. We also offer FREE delivery on all orders over £10.
So, don't leave it too late – be festival-ready!
Did we miss anything?
Don't receive our newsletter and want to receive regular updates on all things festival and eco-related? SIGN UP