By Jodie Boyd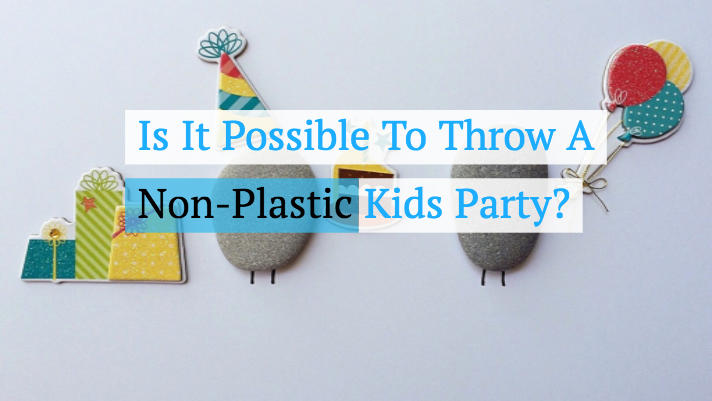 Whether you've watched Blue Planet or not, you've probably heard all about the damage that plastic causes, that it pollutes our waterways, harms our wildlife, our health and because it doesn't ever biodegrade, it sticks around forever. Like many, we think that's all a bit rubbish and want to make a change for the good.
Through our business, Pic 'n' Mix Festival Kit, we've recently made huge efforts to reduce single-use plastic items and replace them with eco-friendly alternatives that benefit the live events industry, consumers, and most importantly, the environment.
Therefore, it's only natural that we make the same effort in our personal lives. The hubby and I have always recycled as much as we could, separating our card and paper from the rest of our waste, but when you hear that by 2050, there could be more plastic in weight than fish in our seas and oceans, something kicks in and you realize you need to do much much more.
Cue our youngest son's birthday party, which I knew was going to be a plastic challenge. For the last birthday party we organized for the six-year-old (before life at Pic 'n' Mix Festival Kit began), I bought matching Power Rangers plastic plates, cups, table covers, and party bags. I bought packs of plastic Fruit Shoots and wrapped my pre-made sandwiches and buffet food in plastic cling film, before sending party guests away with plastic party bags filled with cheap plastic tat. Back then, I didn't even think about what materials I was using or the impact on our environment once they were chucked in the bin.
So when our youngest requested a Trolls-themed party for his 4th birthday (who doesn't love a bit of 'Can't Stop The Feeling!'?), my first task was to source as much as possible that wasn't plastic. I knew I needed to give myself more time than usual to organize and possibly a higher budget so here's my honest account (entirely from a consumer perspective) of how we did.
Let the battle of the plastic commence (Plastic vs PNM)!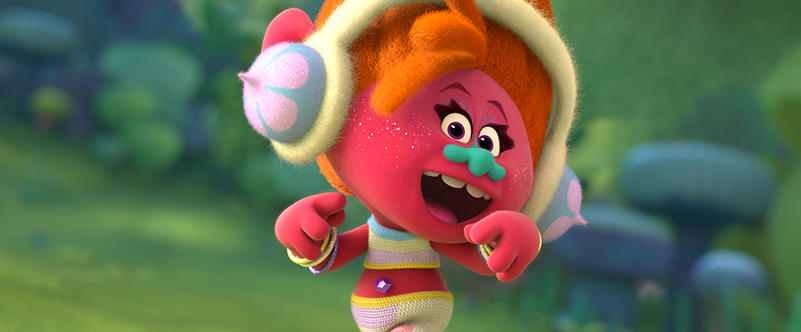 PARTY TABLEWARE
The cardboard Trolls plates were pretty easy to source, but could I find matching cardboard cups? Not a chance. I had the same problem with table covers so instead settled on bright colourful recycled paper cups with not a plastic straw in sight and reusable plastic table covers that would fit the theme (not perfect but much cheaper than cotton and better than the disposable plastic version as I will use them again). The problem with all these non-plastic products is that they were all wrapped in plastic packaging...hmmm. (Plastic 0, PNM 1)
PARTY BAGS
Themed party bags were equally difficult to source. All the Trolls party bags I found were plastic and would likely end up straight in the bin when the party guests got home. As a lot of the party guests had taken home a couple of pots of seeded vegetables from pre-school on the last day of the Easter term, I thought yet another pack of seeds would be overkill (definitely one for next time though as I love this idea and it's great for the environment). So, I chose the more convenient option of pre-filled paper party bags instead, not realizing until I received them that most of the contents had some element of plastic in them. Boo! (Plastic 1, PNM 1)
PARTY DECORATIONS
I completely abandoned the usual party banners this time as everything I found Trolls-related or similar was made of foil plastic, so we'll give ourselves a non-plastic point there. However, I did buckle at some lovely big foil balloons (as we had just bought our first helium gas canister) along with a big pack of latex balloons, not really thinking at the time about the plastic string used to tie the balloons to the plastic balloon weights. I felt terrible when the birthday boy accidentally released one of the foil balloons outside, knowing the potential damage these can cause to wildlife. Double points to plastic :( (Plastic 3, PNM 2)
PARTY FOOD
We decided that takeaway pizzas were the best option. Not only are they convenient and popular (most kids love pizza, right?) but also with only cardboard boxes as packaging, they were so easy to dispose of. Next time though, I'll ask the pizza place to hold off on the dips, which we didn't ask for, as they were packaged in plastic and weren't eaten by the kids anyway. In they went in the bin bag with the rest of the recyclable rubbish (yes, we had two bin bags to split our rubbish). Birthday cake was served in cardboard bowls. I tried to source cardboard spoons or forks for the cake but probably left it too late and our local supermarket only sold plastic ones, which I refused to buy. This resulted in a few requests for cutlery but as most kids love getting mucky with chocolate, hopefully they weren't too distressed eating with their fingers. (Plastic 3, PNM 3)
BIRTHDAY GIFTS
Who doesn't love coming home from a party with 23 presents in the boot of their car? Our little one was thoroughly spoilt with lots of lovely gifts, all of which he loved and it wasn't long before we were ankle deep in a sea of plastic. I did wonder if all that packaging was necessary. I mean, two bin bags full of separated cardboard, plastic casing, plastic ties (I've never really understand why toys need to be screwed in and tied to boxes) – seriously! We also made sure the foiled gift paper was separated from standard gift paper so that's another point for us. (Plastic 4, PNM 4)
THE RESULT
Apart from learning that bin day would be busier than usual at No. 35 that week and that gooey-chocolate cake is best served with cutlery, our battle of the plastic taught us that it's actually quite difficult to hold a non-plastic children's party. But where we found eco-friendly alternatives or went without the plastic we didn't actually need, we succeeded in reducing waste and saving money so that's got to be a winner.
Hopefully, retailers (online and physical stores) will offer customers more eco-friendly products in the very near future (now is a good time!) when it comes to party supplies, tableware and children's gifts, eventually eliminating those single-use disposable plastic products from their shelves.
But as consumers, we also need to take responsibility for the purchase choices we make. Would my child have been distraught if he didn't have a foil balloon? Would party guests have been disappointed to receive yet another pack of seeded flowers? I'm confident the answer to these questions is no as all they actually cared about was running around a hall with their friends, getting high on sugar, dancing to Justin Timberlake and watching Princess Poppy's magic tricks.
We might not be able to stop the feeling (sorry!) but by voting with our feet and our piggy banks we can certainly help stop the increased production of disposable plastics.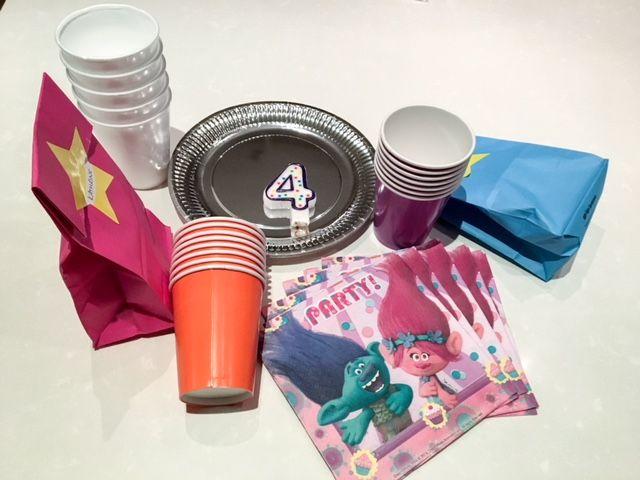 Photo Credit: dreamworks.com
If you liked this post, I would recommend you check out Unplasticky, a new blog written by a mum friend of mine about the journey of a young family trying to live a life more unplasticky.
What tips can you offer to reduce plastic at kids' parties?
Pic 'n' Mix Festival Kit provides quality bespoke and pre-packed festival kits to festival-goers, offering a simple and convenient way to shop for all your quality festival essentials.
Don't receive our newsletter and want to receive regular updates on all things festival and eco-related? SIGN UP