By Jodie Boyd
Are you planning on a family festival adventure this year but not sure which festival is for you?
We've put together a list of some of our favourite family festivals in 2019, from small boutique festivals to some of the bigger mainstream ones. They all have one thing in common, though, and that's offering festivalgoers a fun, family-friendly vibe that centres around jam-packed programs of kids' activities whilst at the same time offering great entertainment for the adults.
Plus we love that fact that almost all of these festivals are extremely focused on sustainability to help reduce the negative impact that festivals can have on the environment.
Once you've read through this list, don't forget to check out our Top 10 List of Family Music Festivals we compiled in 2018.
1. LARMER TREE FESTIVAL
| | |
| --- | --- |
| Date: | |
| Location: | Cranborne Chase, Wiltshire/Dorset border |
Perfect for those looking for a small, clean, family-friendly festival in a beautiful setting.
Set in an Area of Outstanding Natural Beauty, Larmer Tree Festival has previously won awards for 'Best Family Festival', 'Best Toilets' and 'Small Festival of the Year'. Created for people of all ages, this festival offers the whole family great entertainment from music, comedy, theatre and more.
Children aged under 11 are allowed into the festival for free and there is an instalment payment plan option. Plus you can pre-order your plastic-free Eco Festival Kit or Glitterbug Kit to collect at the festival! Website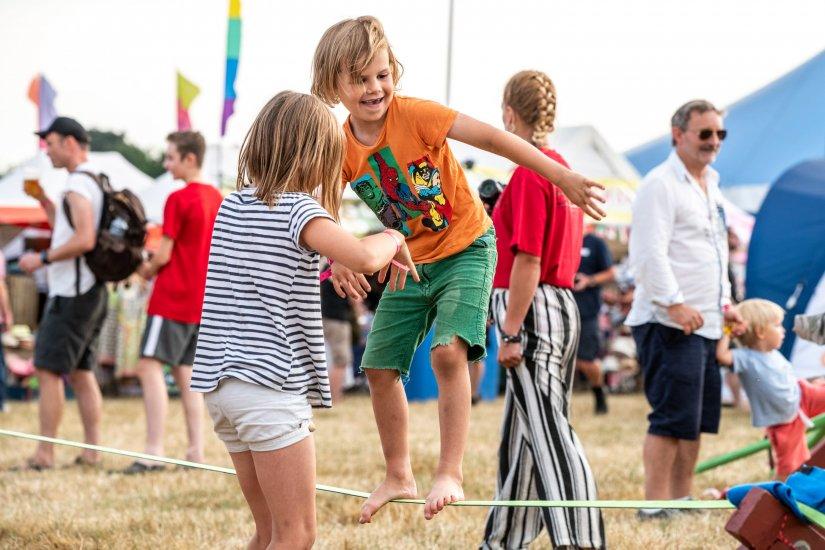 Photo Credit: larmertreefestival.co.uk
2. TOWERSEY FESTIVAL
| | |
| --- | --- |
| Date: | |
| Location: | Thame, Oxfordshire |
Described as the festival where three generations can party together, Towersey is a family-owned folk festival that offers a comprehensive children's program as well as over 48 hours of ceilidh, so the whole family can get stuck into playing, singing and dancing together. Under 5's go free and you can pre-order your plastic-free Eco Festival Kit or Glitterbug Kit to collect at the festival! Website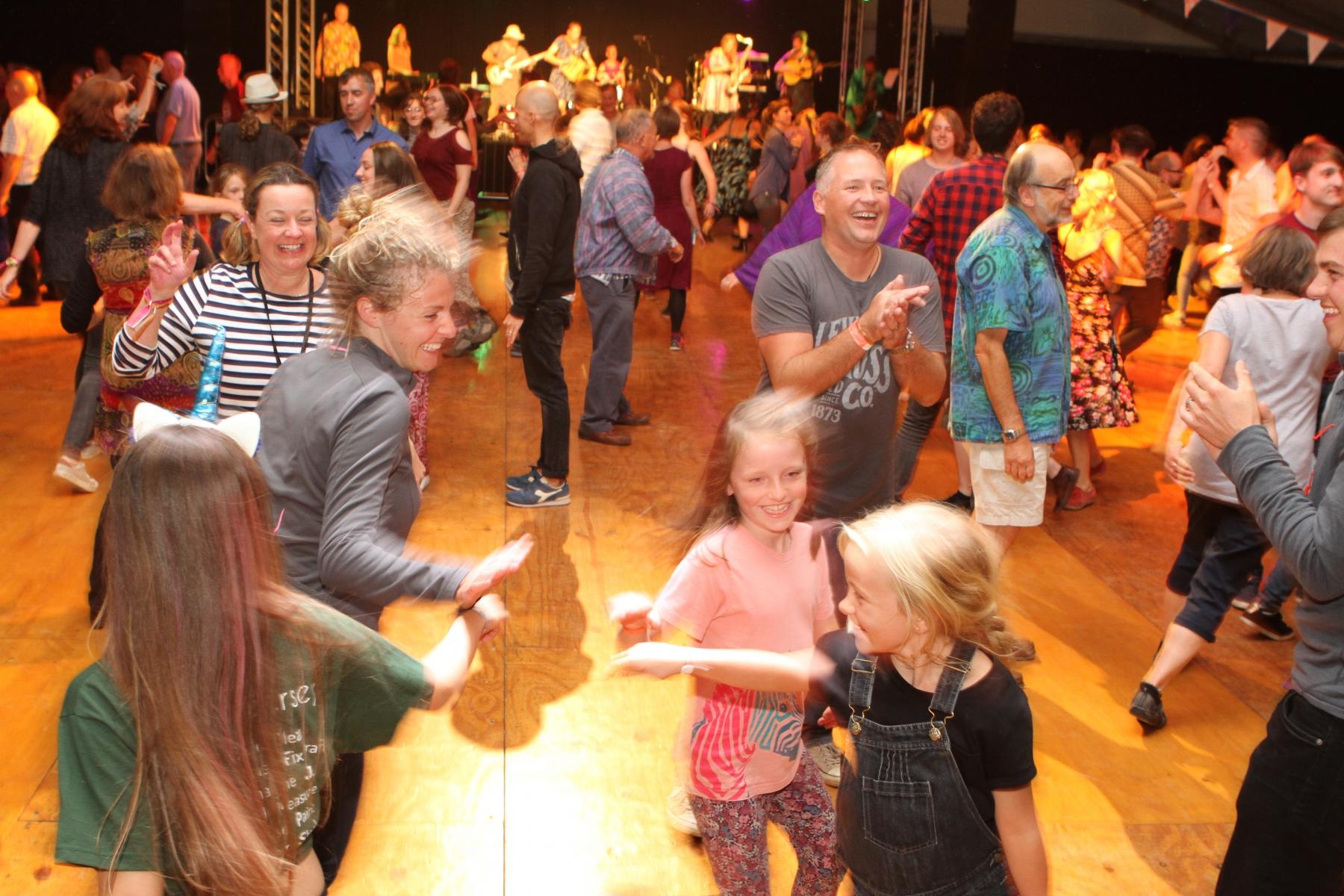 Photo Credit: towerseyfestival.com
3. STANDON CALLING
| | |
| --- | --- |
| Date: | |
| Location: | Standon, Hertfordshire |
Set in a beautiful valley and with Dick & Dom as one of this year's headliners, Standon Calling caters extremely well for young kids, as well as offering a programme of fun-filled activities for children of all ages, including teens. Festival babysitting is on offer for those that want to catch a band or enjoy some spa time at the Wild Wellbeing Camp sans enfant!
A pre-payment plan is in place for those that want to spread the cost of their payments over 5 instalments. Website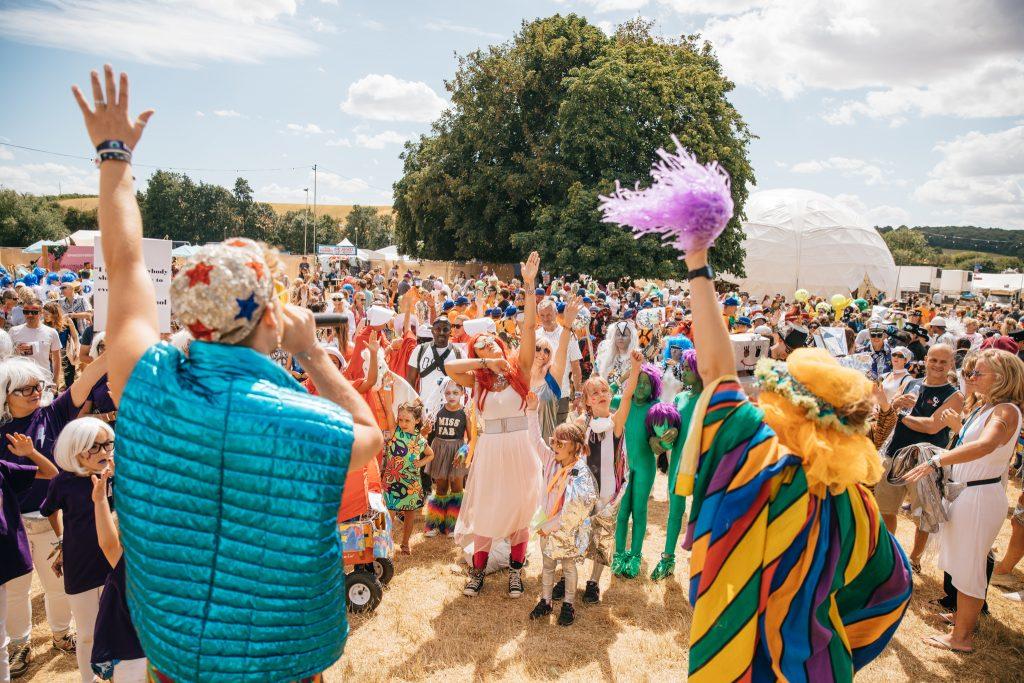 Photo Credit: standon-calling.com
4. THE GREAT WONDERFEST
| | |
| --- | --- |
| Date: | |
| Location: | Isle of Wight |
A new festival for this year, The Great Wonderfest is located on the Isle of Wight and hosted by Dick & Dom. Ticket offers include a weekend family camping as well as a 7-day family camping ticket from £275 for a family of four for those that want to spend some extra holiday time enjoying the island. Website
5. ELDERFLOWER FIELDS
| | |
| --- | --- |
| Date: | |
| Location: | Pippingford Park, East Sussex |
Ideal for those wanting a family festival adventure during the May half-term school holidays, Elderflower Fields is designed especially for families with children. It offers a jam-packed program of music, sports, nature and arts in the beautiful Sussex countryside. Festival babysitting is on offer for those that want to unwind with a little luxurious festival pampering in the Woodland Spa…mmm!
No wonder it was voted runner up for Best Family Festival in the 2017 Family Traveller Awards! Website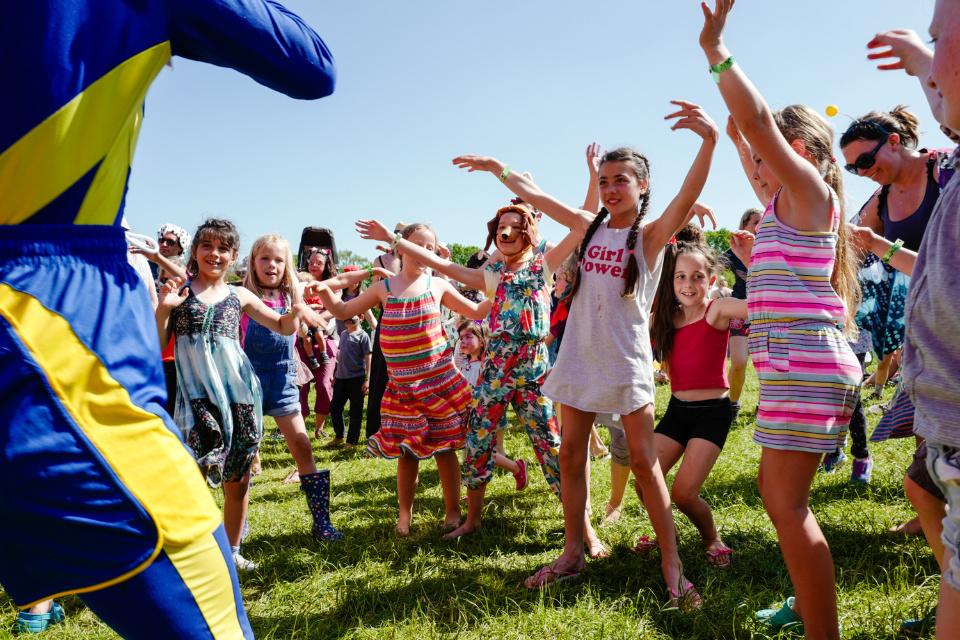 Photo Credit: elderflowerfields.co.uk
6. LATITUDE
| | |
| --- | --- |
| Date: | |
| Location: | Henham Park, Southwold |
Latitude was hot on the UK Festival Awards scene in 2018, scooping the 'Best Family Festival' award and shortlisted for 'Best Festival Production', 'Best Major Festival', and 'Line-Up of the Year' awards.
A mini-festival within a festival, the three separate areas for younger kids, teens, and families offer plenty to keep kids of all ages entertained, from science and literature to music, drama and arts. Plus there's a festival schools programme for teachers and their students.
It's not all about kids though, with plenty going on for adults including holistic treatments and lake swimming, not to mention a jam-packed artist line-up. This year's headliners include George Ezra, Snow Patrol and Lana Del Ray. Under 5s go free and there's an optional instalment payment plan. Website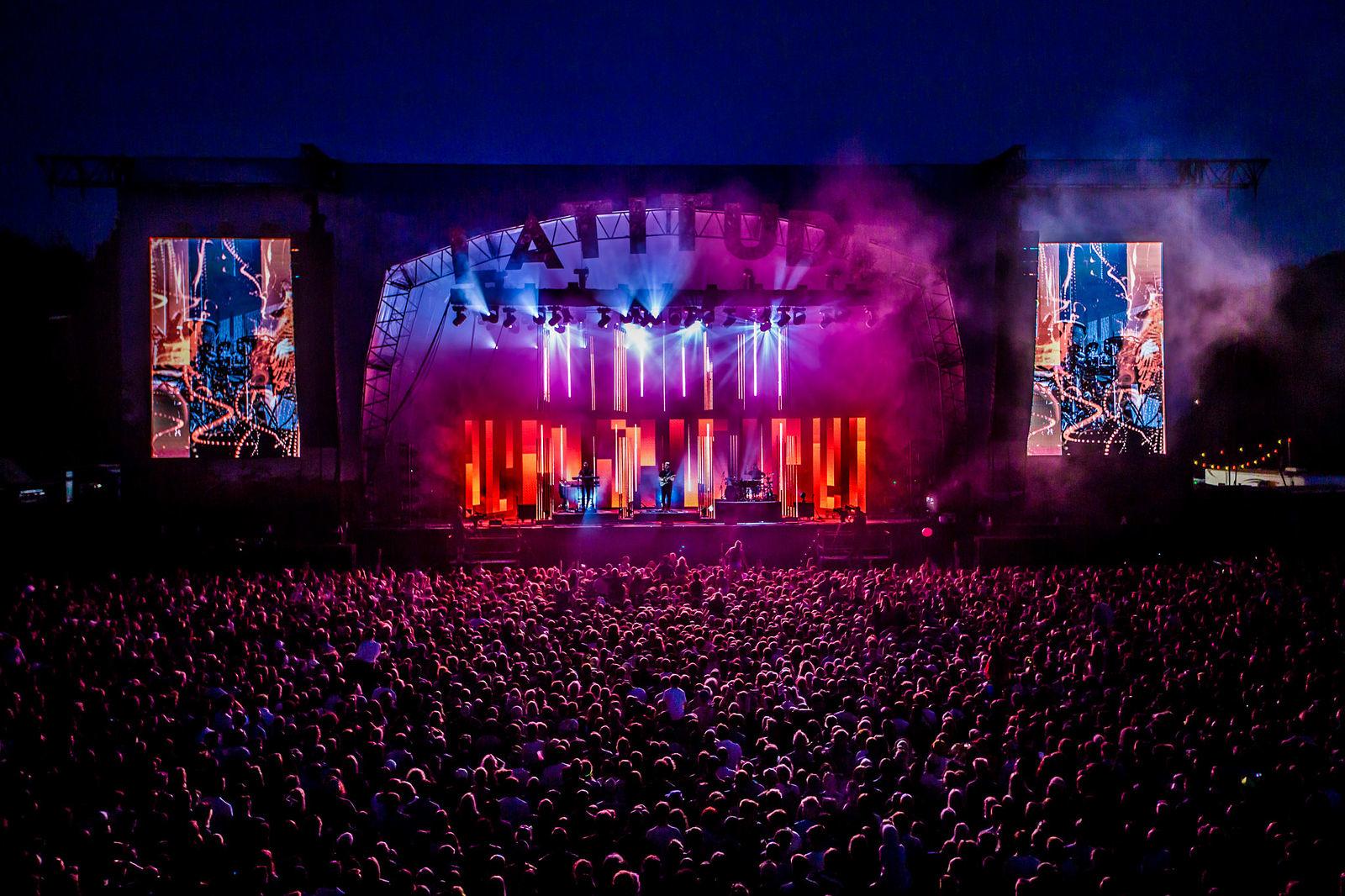 Photo Credit: latitudefestival.com
7. WYCHWOOD FESTIVAL
| | |
| --- | --- |
| Date: | |
| Location: | Cheltenham, Gloucestershire |
Located at the Cheltenham Racecourse in the Gloucestershire countryside, Wychwood Festival offers a programme of family activities and workshops, as well as live music and DJs. Scouting For Girls is one of the festival headliners this year. Website

Photo Credit: wychwoodfestival.com
8. GREEN MAN
| | |
| --- | --- |
| Date: | |
| Location: | Glanusk Park, Wales |
Set in the majestic Brecon Beacons amongst mountains, forests, waterfalls and rivers, Green Man has so much to offer families, including a children's parade, DJ workshops for teens, Einstein's science garden, family yoga sessions, and much more.
You can buy a weekend ticket or opt for a Settler's Pass, which will allow you to explore Green Man Land for a whole week. Fleet Foxes was last year's headliner. Website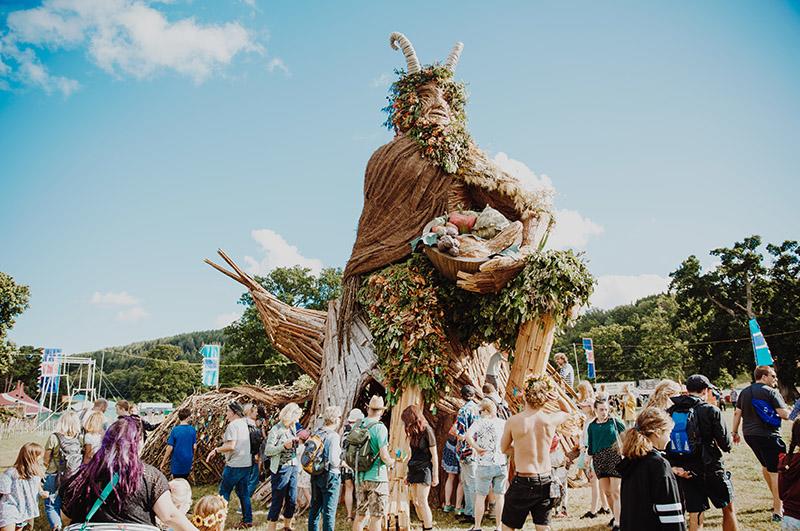 Photo Credit: greenman.net
9. STARRY SKIES
| | |
| --- | --- |
| Date: | |
| Location: | Monnow Valley, Wales |
Leave the tablets at home and watch your kids run wild in this ancient woodland Welsh village.
Referred to as a hybrid between a festival and a camping holiday, Starry Skies is a small festival located on a family farm where the kids can roam free. Although numbers are capped at 250 families, there's plenty going on including a giant build-your-own adventure-playground, mud kitchen, forest school, and even a giant water slide. Website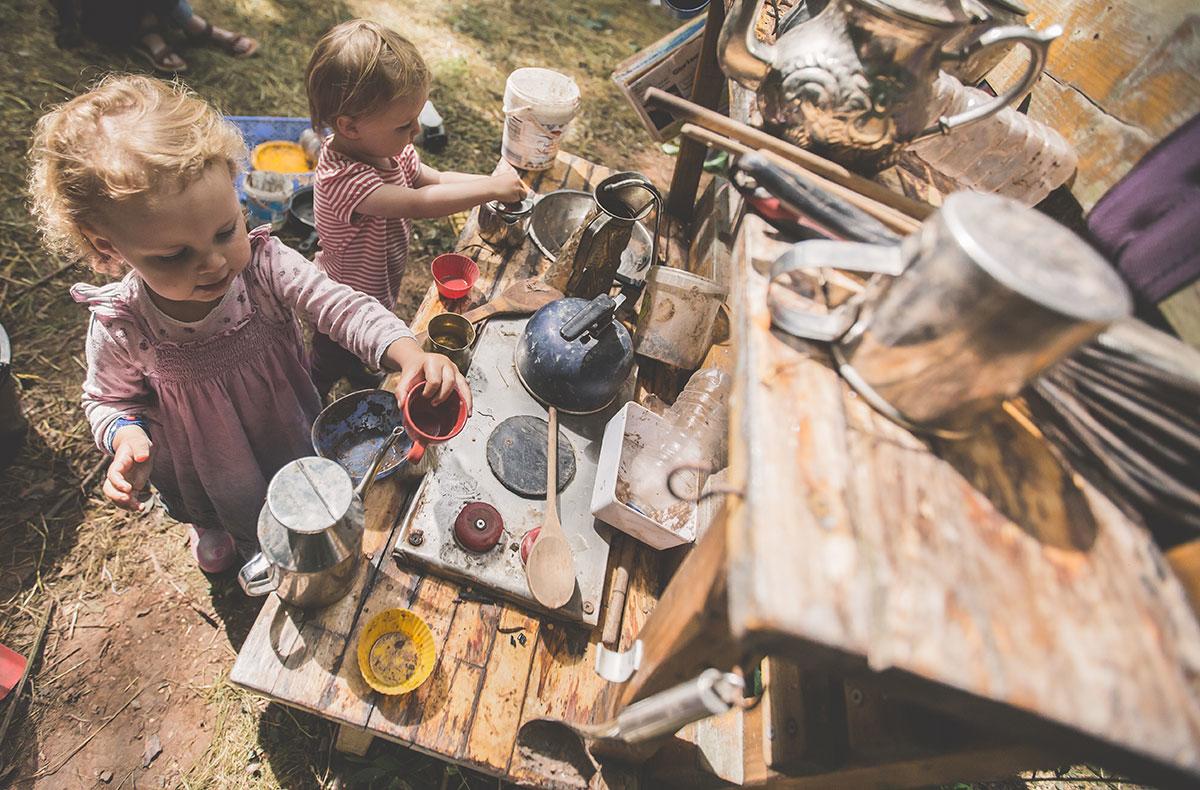 Photo Credit: starry-skies.net
10. VICTORIOUS
| | |
| --- | --- |
| Date: | |
| Location: | Portsmouth |
Shortlisted for 'Best Family Festival' and 'Best Metropolitan Festival' awards in 2018's UK Festival Awards, Victorious, held over the August Bank Holiday weekend, offers a wide range of activities for kids, from circus skills to rock Kiddi-oke and much more. Offsite camping and accommodation is available for weekend ticket holders.
If you don't fancy forking out for a weekend ticket, you can get day tickets for children for as little as £1 for under 5's or £8 for those up to 12 years of age so it really is great value for money! Plus it pulls in some big name acts, with last year's including Paul Weller and The Prodigy. Website
Want to know what other festivals are running this year? Take a look at our 2019 Music Festival Guide.

Which of these family festivals have you been to? Did we miss any others you would add to this list?
Pic 'n' Mix Festival Kit supplies eco-friendly bespoke and pre-packed festival kits to festival-goers, offering a simple and convenient way to shop for all your plastic-free festival essentials.
Don't receive our newsletter and want to receive regular updates on all things festival and eco-related? SIGN UP