By Jodie Boyd
It's the second week of September, the kids are back to school, students are getting ready to go back to uni, and the nights are starting to draw in. This normally means that the festival season is on its way out.
So no more festivals until summer 2018, right? Actually, there are more than a handful of fantastic festivals over the remainder of the year, so if you're wondering whether you can catch a late festival weekender this year, now is the perfect time to plan your festival getaway and you may even grab yourself a holiday bargain at the same time. And, just because it's almost the end of summer in the UK, that's not the case for the rest of the world, so don't pack those hot pants away just yet!
To help cure your post-summer festival blues, we've put together a list of some great festivals over the next few months or so, some in the UK and some further afield.
UK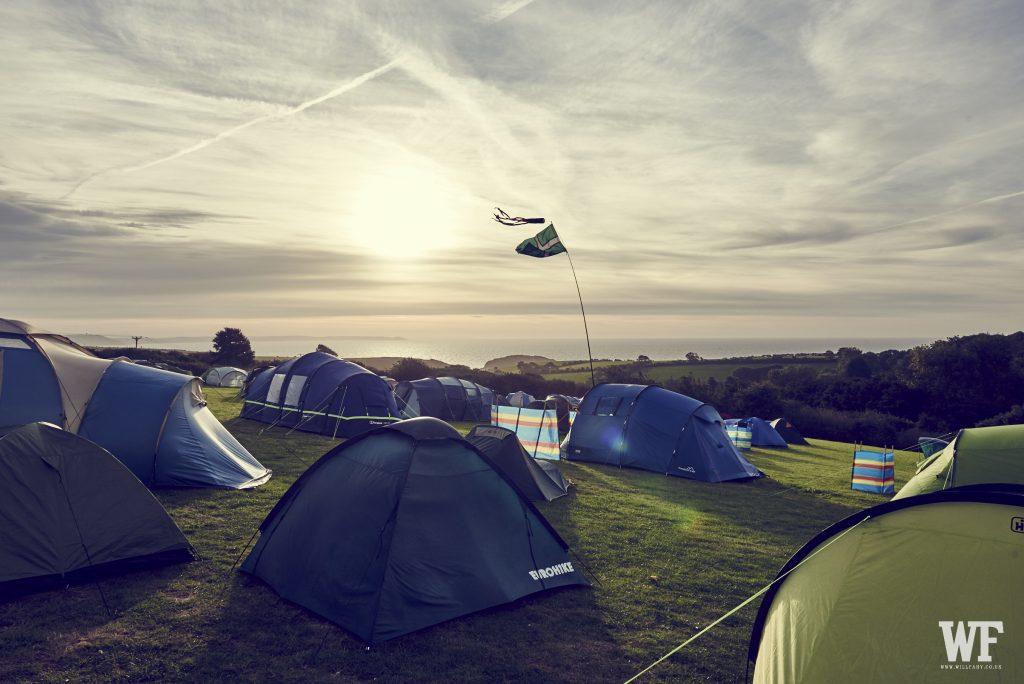 Camping at Looe Music Festival (Photo credit: Looemusic.co.uk)
Looe Music Festival
When:
Where:
Camping:
Who:


29 September – 1 October 2017
Looe, Cornwall, UK
Yes
The Jesus & Mary Chain, Lulu, Happy Mondays, Cast

Set in a fishing village on the Cornish coast, this festival focuses on high-energy music spanning multiple genres. Run as a not-for-profit event run by a registered charity focusing on promoting quality live music.

Musicport Music Festival
When:
Where:
Camping:
Who:


20-22 October 2017
Whitby, Yorkshire, UK
Yes (indoors in a former church!)
Rafiki Jazz, Afro Celt Soundsystem, Benjamin Zephaniah

In its 18th year and held in the port of Whitby on the Yorkshire coast, this not-for-profit festival features an eclectic range of artists and workshops and is one of the last of the season in the UK. It also coincides with October half term for many for those looking to take the kids away.

Europe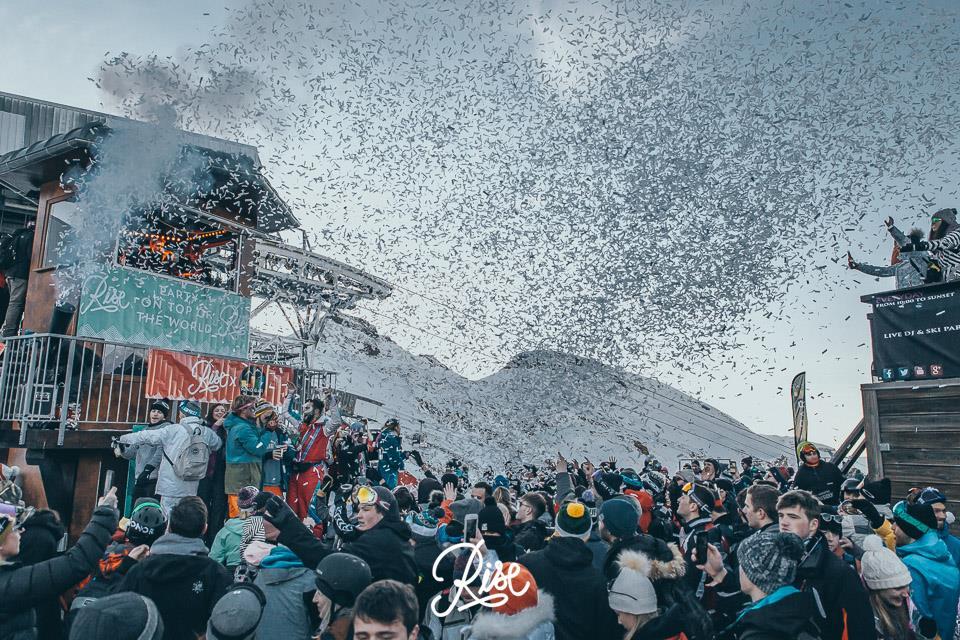 Partying on the slopes at Rise Festival (Photo credit: Risefestival.co.uk)
ADE Into The Woods Weekender
When:
Where:
Camping:
Who:

20-21 October 2017
Amsterdam, Netherlands
No (but camping available nearby)
To be announced

Ideal for ravers and those who want to reignite their inner wild child, this boutique festival specializes in electronic dance music.
Website
Iceland Airwaves
When:
Where:
Camping:
Who:

1-5 November 2017
Reykjavik, Iceland
No
Mumford & Sons, Fleet Foxes, Billy Bragg, Mura Masa

A festival known for its intimacy and party spirit, Iceland Airwaves is a 5-day festival showcasing mainly new music across several unique venues throughout Reykjavik (think record stores, art museums, bars, and churches). You'll get only a few hours of sunlight a day and the opportunity to soak in the naturally heated pools, and what better way to party whilst admiring the Aurora Borealis!
Website
Rise
When:
Where:
Camping:
Who:

16-23 December 2017
Les Deux Alpes, France
No
Craig David Present TS5, Bicep, Soul Club, Denis Sulta, Monki

If you fancy a week of skiing or snowboarding followed by a few days of electronic dance music on the slopes, then this festival is for you. Set on the stunning mountains of the Alps and the largest skiable glacier in Europe, this location is ideal for both beginners and expert skiers.
Website
Rest of the World

Festival crowd at Imagine Festival in Atlanta, USA (Photo credit: Imaginefestival.co.uk)
Imagine Festival
When:
Where:
Camping:
Who:

22-24 September 2017
Atlanta, Georgia, USA
Yes
Above & Beyond, Deadmau5, Tiesto, Pretty Lights, Gorgon City

Electronic dance music and arts festival held over 3 days, attracting about 75,000 festivalgoers. The focus this year is on big name artists and the festival boasts one of the largest silent discos in the country, as well as a giant splash pool.
Website
Bestival Bali
When:
Where:
Camping:
Who:

30 September – 1 October 2017
Uluwatu, Bali
No
Alt-J, De La Soul, George Clinton & Parliament Funkadelic

Set in the breathtaking Garuda Wisnu Kencana Cultural Park with views of Bali's tropical landscape, this 2-day carnival extravaganza festival features huge international acts and local artists including live acts, DJs, as well as a variety of workshops and activities. Themed on the original Bestival, created by Rob Da Bank, this is the first Bestival held in Asia.
Website
Joshua Tree Festival
When:
Where:
Camping:
Who:

5-8 October 2017
Joshua Tree, California, USA
Yes
Turkuaz, Seun Kuti & Egypt 80

Described as a family-friendly global music experience, this 4,000-capacity festival in the Mojave desert boasts a variety of wellbeing activities (yoga being a huge focus) as well as a diverse range of unrenowned musicians and art installations.
Website
Strawberry Fields Festival
When:
Where:
Camping:
Who:

17-19 November 2017
Tocumwal, NSW, Australia
Yes
Andrew Weatherall, CC:Disco!, Sampa The Great, Mr Scruff

A few hours outside of Melbourne, this music and arts festival features wild river swimming, art installations, and a diverse range of electronic music. Obviously a long way to go for a festival, but if you're planning on being down under mid-November, this could be an ideal festival weekender to break up a holiday.
Website
Wonderfruit Festival
When:
Where:
Camping:
Who:

14-17 December 2017
Pattaya, Thailand
Yes
Rudimental, Lianne La Havas, Simian Mobile Disco

Described as a celebration of art, music, food and ideas, this eco-friendly festival features a range of wellness activities as well as prominent musicians and DJs. It's hosted on one of the most popular beaches in Thailand.
Website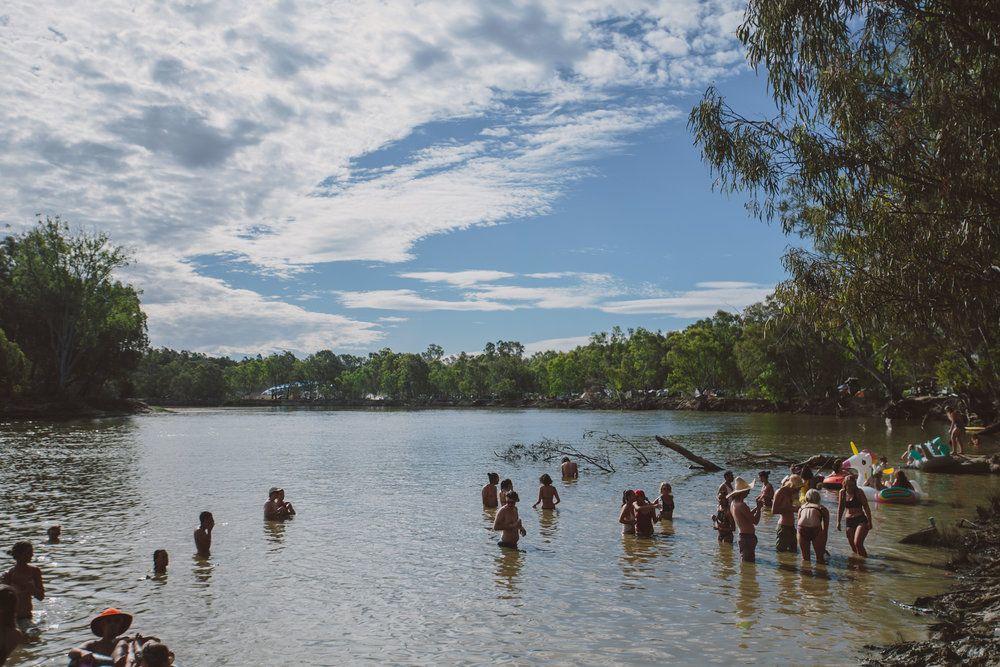 Wild swimming at Strawberry Fields Festival in Australia (Photo credit: Strawberry-fields.com.au)
Pic 'n' Mix Festival Kit provides quality bespoke and pre-packed festival kits to festival-goers, offering a simple and convenient way to shop for all your quality festival essentials.
Have you been to any of these festivals? Are there are others we didn't mention that would be in your top 10?
Don't receive our newsletter and want to receive regular updates on all things festival and eco-related? SIGN UP