By Jodie Boyd
I recently got back from an amazing birthday weekend in one of my favourite cities in the world, Barcelona. I love so much about this place – the food, wine, culture, history, architecture, and of course, the music. From cool bars playing some of the city's top DJs to the world's most famous flamenco dancers and musicians, music can be found in every nook and cranny of this beautiful, vibrant city.
It's pretty hot on the festival scene too so if you fancy going to a city music festival on the mediterranean this year, check out our top 5 list of music festivals in Barcelona for this year. There's no camping at these so make sure you have accommodation lined up if you're going.
1. PRIMAVERA SOUND
| | |
| --- | --- |
| Date: | |
| Headliners: | Arctic Monkeys, Björk, The National, Nick Cave & The Bad Seeds |
Held in the Parc del Fòrum, Primavera Sound is one of Europe's most highly regarded music festivals and a great one to kick off the start of the festival season. A jam-packed line-up full of impressive artists across a wide of genres, there's a particular focus on electronic dance music in the Primavera Bits space, which allows festivalgoers to dance to DJs, swim in the sea and taste paella. Website
2. SÓNAR
| | |
| --- | --- |
| Date: | |
| Headliners: | Bonobo, Diplo, Gorillaz |
Regarded as Spain's largest electronic festival, Sónar combines avant-garde with new trends of international dance and electronic music, bringing together people from different creative disciplines and communities. Sónar festival is held in the city centre during the day and on the outskirts of Barcelona at night. Just in case you can't make Barcelona, Sónar also organizes festivals in several other major cities across the world. Website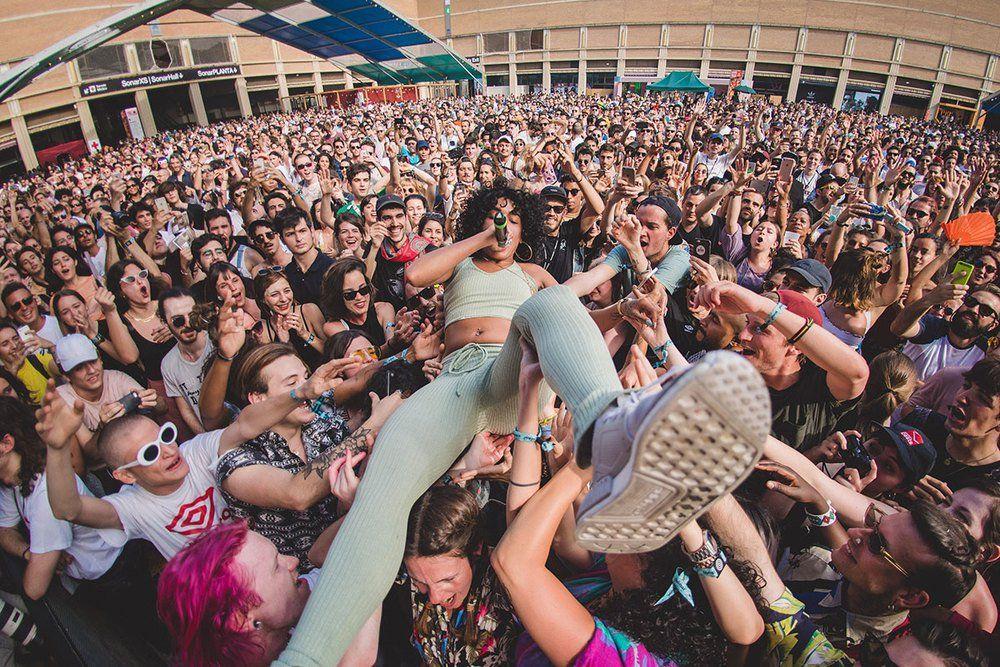 Photo Credit: Sonar.es
3. VIDA FESTIVAL
| | |
| --- | --- |
| Date: | |
| Headliners: | Los Planetas, Calexico, Franz Ferdinand, St. Vincent, Iron & Wine, They Might Be Giants |
This pop, rock, folk and indie music festival is held in Vilanove i la Geltrú, a beautiful location in Catalonia just south of Barcelona, spanning woodland forest and beach. It offers a varied program of music, arts, film and workshops, which make it a great choice for those seeking a family festival. Website
4. CRUILLA DE CULTURES BARCELONA
| | |
| --- | --- |
| Date: | |
| Headliners: | Jack White, Prophets of Rage, N.E.R.D, Kygo, Justice, The Roots, David Byrne |
The second of our top 5 Barcelona festivals held in the Parc del Fòrum, this multicultural and multi-genre festival has a relaxed, chilled out vibe and is ideal for families (children under 16 and supervised can attend for free). Website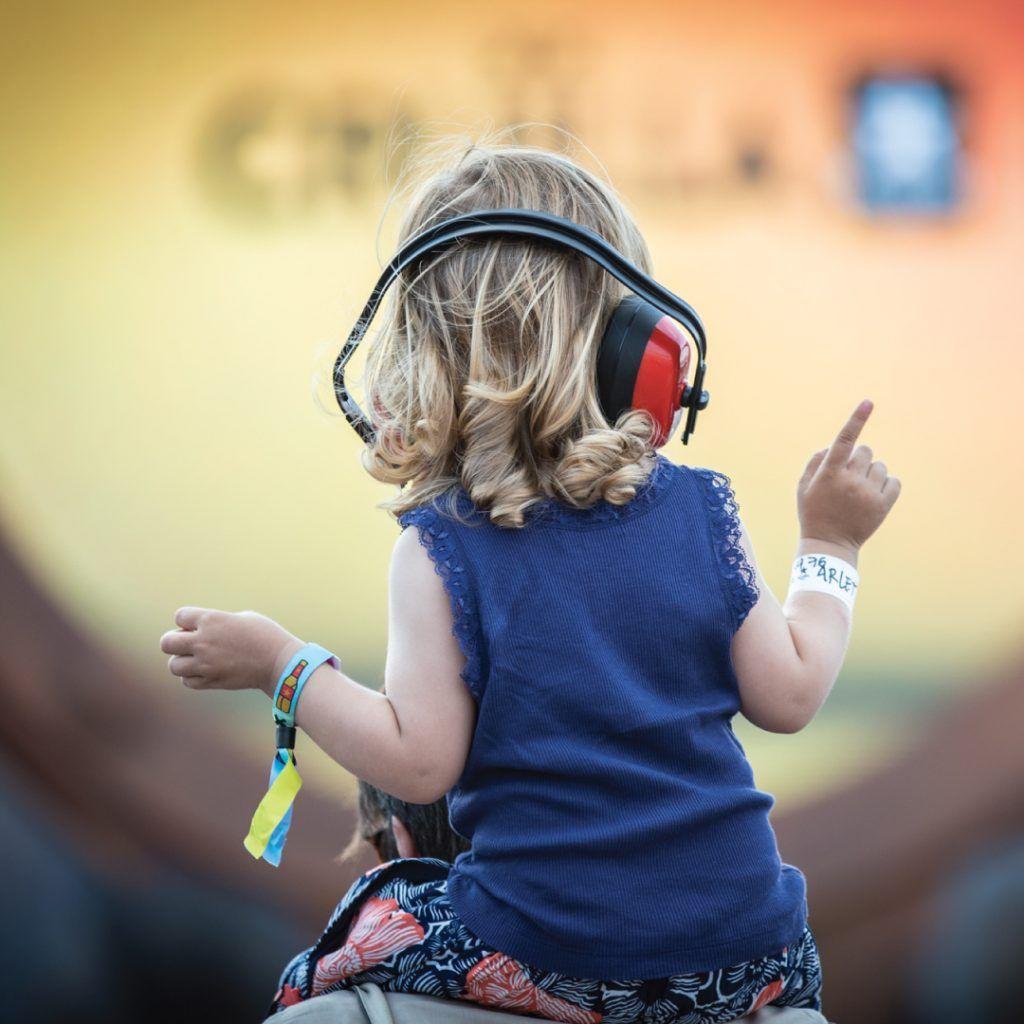 Photo Credit: cruillabarcelona.com
5. DGTL FESTIVAL BARCELONA
| | |
| --- | --- |
| Date: | |
| Headliners: | Adriatique, Amelie Lens, Apollonia, Jamie Jones, Maceo Plex, Rødhåd, Solomun, KiNK |
Yet another of our top festivals held in the Parc del Fòrum, DGTL Barcelona offers a combination of big-name techno artists and local and international emerging talent across electronic music and digital art. Through its numerous eco initiatives aimed at raising awareness around sustainability, its goal is to be the first waste-free festival in 2020. Last year, it won the award as Spain's Most Sustainable Festival, which is pretty amazing considering this festival has only been around for 3 years. Website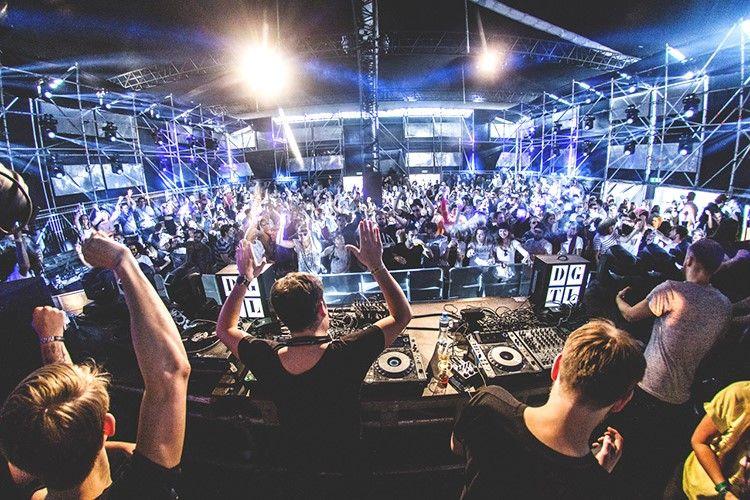 Photo Credit: bcn.dgtl.nl
Which of these festivals have you been to? Did we miss any others you would add to this Top 5 list?
Pic 'n' Mix Festival Kit provides quality bespoke and pre-packed festival kits to festival-goers, offering a simple and convenient way to shop for all your quality festival essentials.
Don't receive our newsletter and want to receive regular updates on all things festival and eco-related? SIGN UP