By Jodie Boyd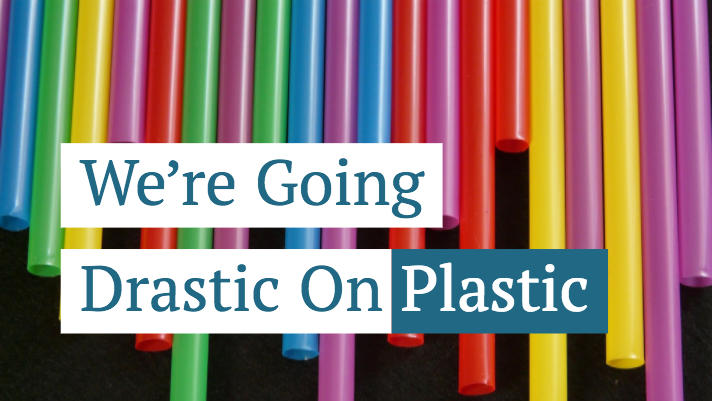 Pic 'n' Mix Festival Kit is joining over 60 festivals that have pledged to eliminate single-use plastics from their events by 2021. The Drastic on Plastic campaign aims to raise awareness of the impact of plastics at festivals and provide consumers with information that encourages behavioural change when it comes to sustainable consumption, in particular the concept of reuse instead of single use.
Pic 'n' Mix Festival Kit provides bespoke and pre-packed kits for festivals and other live events, helping festivals to eliminate single-use plastics by offering their customers eco-friendly alternatives. This includes products such as:
Ponchos

Glitter

Stainless steel straws

Chewing gum

Hand sanitizer

Sunscreen

Deodorant

Toilet seat covers

Toilet tissue wipes

Toothbrush

Toothpaste

Wet wipes

Shampoos & Gel wash
The Drastic on Plastic campaign is being led by the Association of Independent Festivals (AIF) and will launch on Earth Day (Sunday 22nd April). For 24 hours, the websites of all participating festivals and suppliers will appear as though they are wrapped in plastic.
Through this initiative, website visitors will be presented with:
Key facts and messages about the impact of plastic consumption

Useful links to resources from RAW Foundation (a UK charity dedicated to sustainable development)

An opportunity to pre-order a limited edition reusable steel bottle
Festivals participating in the Drastic on Plastic campaign have already committed to banning plastic straws at festivals by 2019, following the Final Straw campaign led by Bestival. Many others, including the award-winning eco festival, Shambala, have already confirmed that no plastic straws will be available at their festivals this year so if you're attending one, and you think you'll need a straw, you can order one here.
Plastic bottles are the next items to be banned at festivals and the festivals signed up to the pledge will have this ban in place by 2021 as part of their three-year plan.
How is Pic 'n' Mix helping to reduce plastics at festivals?
By offering festivalgoers eco-friendly alternatives that replace single-use plastics, this will reduce the amount of plastics taken onsite and inevitably the amount that's left behind. This will in turn reduce clean up efforts and costs, but most importantly the damage caused by plastics to our wildlife and environment.
We provide eco festival kits and products to festivalgoers direct through our website and via our festival and glamping partners.
At Pic 'n' Mix Festival Kit, we've also committed to eliminating all our single-use plastics from our website this year, and considering we only started at the beginning of this year, we're well on track to reach our target.
What can you do to help festivals fight the war against plastics?
REFUSE

Don't take items to festivals that you don't need

REDUCE

Organize a car share to festivals to reduce carbon emissions

REUSE

For items you do need, make sure they're reusable and this will save you money in the long-run

RECYCLE

For single-use items, make sure they can be recycled responsibly
Not convinced about the extent of plastic damage to the environment?
Take a look at the video below and I challenge you not to be moved enough to want to make a change!
What are you doing to help fight the war against plastic? Do you have any tips you can share?
Pic 'n' Mix Festival Kit provides quality bespoke and pre-packed festival kits to festival-goers, offering a simple and convenient way to shop for all your quality festival essentials. All orders over £10 come with a FREE reusable drawstring bag and FREE delivery.
Don't receive our newsletter and want to receive regular updates on all things festival and eco-related? SIGN UP