By Jodie Boyd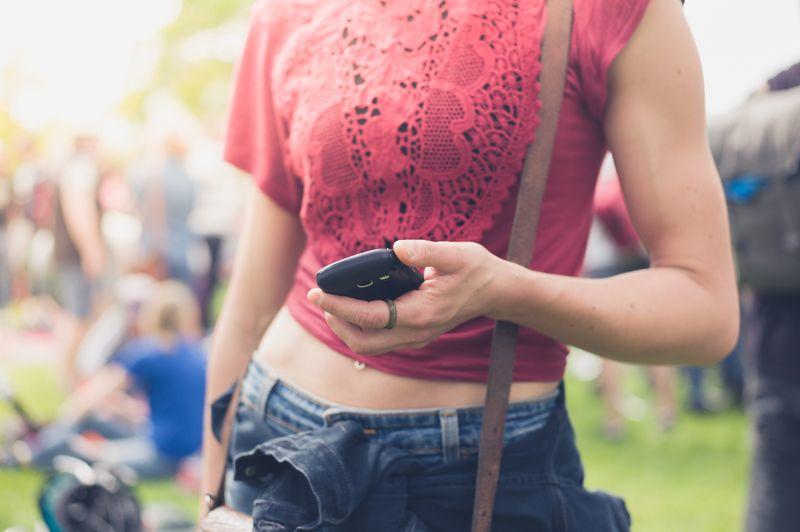 Most people these days wouldn't be without their mobile phone and this applies even more so at music festivals. No doubt, you'll want to capture all those precious memories over the festival weekend and there will be plenty! Photos and videos of your favourite bands, you and your mates having a mud-fest or in the mosh pit, whatever floats your boat! You'll also want to stay in touch with your mates and losing them whilst stranded in a field with no way to contact them will feel pretty lonely.
Therefore, you'll need your phone on you constantly so having enough battery life to last the weekend will be high up on your list of festival priorities.
Most mobile devices these days won't last a full weekend with standard usage so you'll need to charge it up at some point. Avoid the queues and costs at charging banks (depending on the festival) by taking a portable power bank, the ultimate festival tech gadget.
Depending on your usage, you may still need to use a charging station but a 3000mAh power bank should give at least one full extra charge with most popular mobile devices. With the model that Pic 'n' Mix Festival Kit supplies, all you need to do is charge the power bank before you use it (with the micro-USB charging cable that is supplied) and take this and your mobile phone charging cable with you to the festival so you can charge it up when needed.
It features an easy check charge status, an auto-on and off function depending if your mobile device is connected or not, and it auto-adapts the charge current to support the specific mobile device you are using to optimise the charge time.
If you are a heavy mobile user and you do need to charge it up more than once, a good tip is to recharge the power bank overnight using a charging locker at the festival so you can use it to charge your phone up the next day.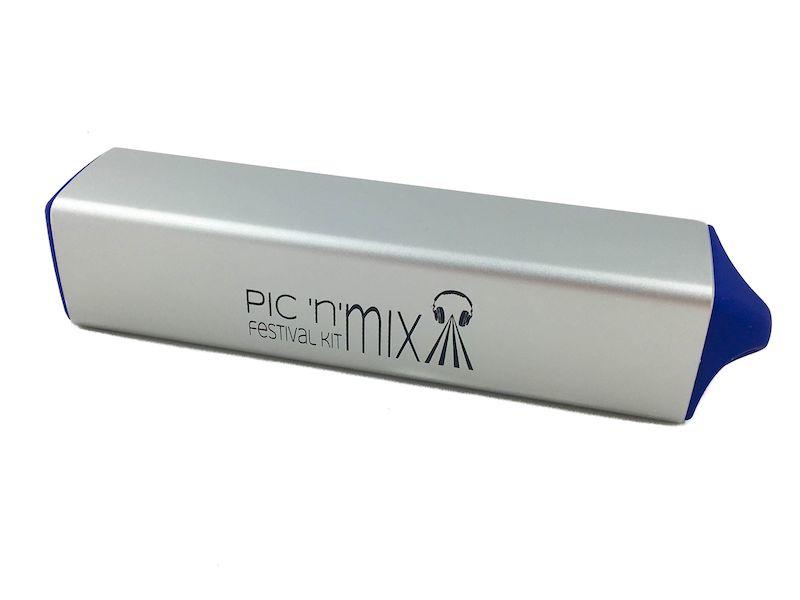 If you've used your phone at a music festival before, you'll probably have noticed that the battery drains much more quickly than usual. This is due to the extra traffic caused by a large number of phone users in a concentrated area, which makes it difficult for your phone to search for a signal. When there is a demand for mobile phone signals, each individual user's capacity for searching is reduced and it's this weak signal that causes the battery to drain faster.
It's a good idea to put your phone on power saving mode or flight mode as this will turn off any background apps not being used and therefore will help preserve the battery life. Also, turn it off at night if you don't need it as low temperatures can decrease the efficiency of Li-ion batteries, which most smartphones use. If you do want to keep it on at night, try and keep it close to your body or somewhere warm like the bottom of your sleeping bag and using a well-enclosed case can also help.
Another useful tip is to take a separate torch to save you using the one on your phone. Finding your way back to your tent in the dark without tripping over guy ropes can be tricky (and painful), so you'll need some form of light.
Lastly, it's always a good idea to be prepared in case you do lose your phone at a festival (always more likely than usual after copious drinking). Most mobile phones these days have apps that allow you to track your device. Check out Apple's Find my iPhone and Google's Find my Phone, which are the most popular. If you don't use either of those operating systems, it may be a good idea to write down your phone's IMEI number (*#06#).
Now that you've sorted your phone out for the festival, don't forget your other festival essentials. Pic 'n' Mix Festival Kit has all your festival essentials and accessories so you can create a bespoke kit by selecting only what you want to buy, or choose a pre-packed kit (we sell an Essentials Festival Kit and a VIP Festival Kit). Every order over £15 comes with a FREE blue reusable drawstring bag so you can use this to carry around the things you'll need throughout the festival weekend. We also offer FREE delivery on orders over £10.
Be festival-ready so you can enjoy what should be an amazing music festival experience!
Do you have any other tips to make your phone last longer at a festival?
Pic 'n' Mix Festival Kit provides quality bespoke and pre-packed festival kits to festival-goers, offering a simple and convenient way to shop for all your quality festival essentials.
Don't receive our newsletter and want to receive regular updates on all things festival and eco-related? SIGN UP