By Jodie Boyd
As a Wilderness Festival newbie, I wasn't sure what to expect but this festival surprised me in many ways. Firstly, it's not what I'd consider to be a 'traditional' music festival but more of a holistic experience as it crosses multiple genres and varieties of events with wellbeing and food being just as prominent and important as the music. The whole festival screamed of civilized debauchery and I loved it!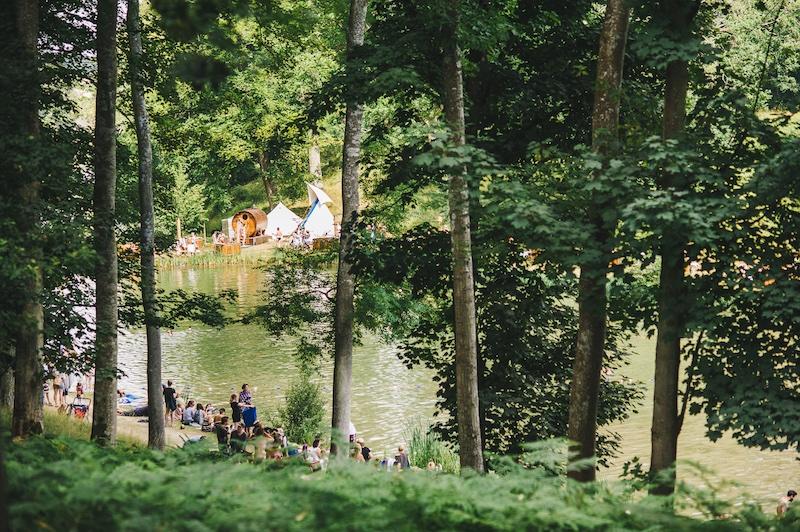 Sunbathing and lake-swimming (Photo Credit: Wildernessfestival.com)
Before we arrived, we signed up to a variety of wellness and foodie activities, all of which cost several times more than the festival tickets (the festival was our main holiday this year, after all) so we were anticipating big things, and it didn't fail to deliver.
The setting would have been spectacular if the sun had stayed out all weekend, but in any case, it was pretty damn nice. Nestled in the Oxfordshire countryside, Wilderness is a 10,000 capacity festival surrounded by a beautiful lake where festival-goers could partake in wild swimming or boating. Unfortunately, we missed the open-air hot tubs and champagne on arrival as the arena didn't open on time but we did have a Neal's Yard full body massage on the last day, which was the perfect run up to a banquet dinner at Petersham Nurseries.
Ahhh, the food, the food…so much choice and seriously good quality! We also dined at The Pig, but the one that really stood out for me was the long table banquet lunch at Thomasina Miers. There was champagne on arrival and free-flowing wine, along with perfectly executed dishes such as slow cooked mutton and avocado mojo.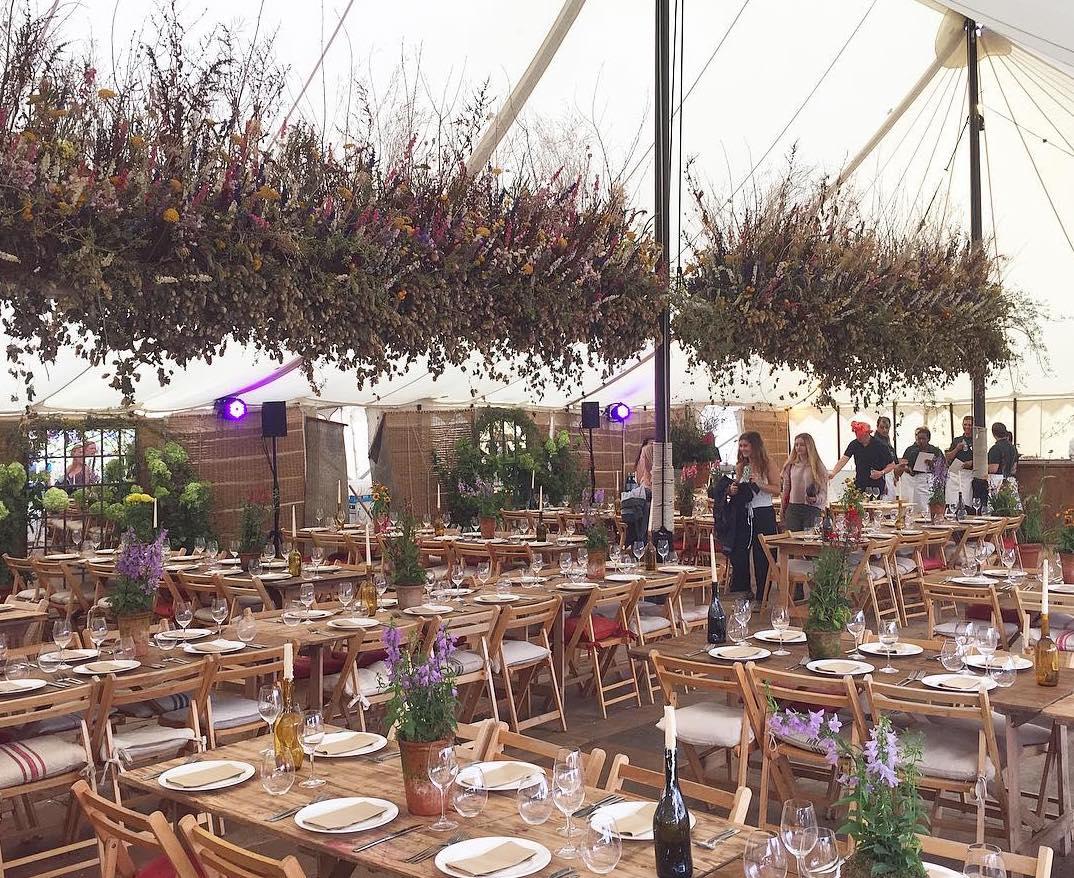 Banquet setting at Petersham Nurseries
A huge array of great food stalls were available and Patty & Bun was a regular for us too – amazing burgers and I didn't say no when they offered me free chips for rapping my order! Add to that an eclectic range of bars, including cocktails and dancing at The Peacocktail Bar and lake-viewing in the sun at The Veuve Clicquot Champagne Bar, to name a few.
Onto the music – the DJs were pretty awesome. From dancing to electro-pop at the boutique Love Hotel in the afternoon to raving in The Valley until 3am dressed as penguins, nu-disco music was hot on the agenda. However, the DJs in the smaller tents were the stars of the show for me - as an amateur DJ, I loved the intimacy of being up close to the decks and seeing the 'performance'.
There was also a huge variety of different live music acts. We chilled out at the Folk Barn on the lawn, listened to a harpist perform tracks like 'Gluten Free', saw the amazing alternative choir, London Contemporary Voices, and watched the Wilderness Orchestra churn out a fantastic medley of John Williams' soundtracks. One of the highlights for me was the main stage headliner, Grace Jones, who certainly put on a performance. Dressed in body paint and with obligatory multiple wardrobe changes, she really got the crowd going, especially during the 80's classic 'Pull Up To The Bumper'.
One of the great things about Wilderness was that, apart from a few acts we planned to see, we pretty much stumbled on everything else we saw and played it by ear, which seemed to work well for us. There was so much on offer that we didn't experience – theatre performances, debates and live talks, wellness classes, kids activities, the list goes on.
Some other highlights to mention include the hugely popular Hip Hop Karaoke, where festival-goers rapped out their acts to an extremely supportive crowd. The adrenaline rush must have been mind-blowing and I have to say I quite fancy giving it a go next year if I can get in! The fancy dress/naked cricket was also a real crowd-pleaser – very entertaining, especially seeing Theresa May getting carried off the pitch by the likes of Donald Trump and Batman.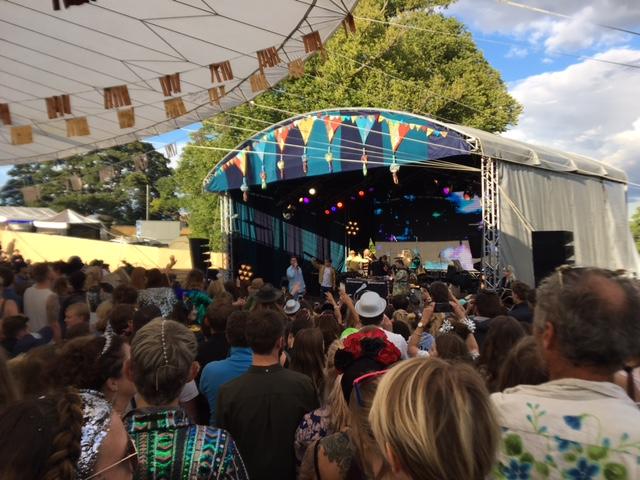 Hip Hop Karaoke at The Atrium
Some of the other things I loved about Wilderness was that it never felt too busy and people we met were so friendly. It all seemed so spread out, which gave it that intimate boutique-y feel that I love about festivals. The toilets were surprisingly clean and well-stocked and the showers at General Camping were hot and free (although the water ran out on the Saturday, resulting in me washing my hair in a bucket of cold water).
I can't write about Wilderness Festival and not mention fancy dress. This festival clearly takes fancy dress seriously as it had three themes over the weekend – Seeing Double, Mirror Ball, and Warrior. If you hadn't come prepared with your costumes, there was no need to worry, as there were so many clothing stalls located in the arena. I have never seen so many people covered in sequins and glitter in one place – it really encapsulated the true festival spirit, and of course I couldn't resist going home without a new sequin jacket and fur coat!
If you're thinking of going to Wilderness next year, I would say definitely go – just make sure you have your hedonistic head on and be prepared to have an adventure.
Our Wilderness experience wasn't sponsored and all views are our own. We paid for all of our festival tickets and activities.
Pic 'n' Mix Festival Kit provides quality bespoke and pre-packed festival kits to festival-goers, offering a simple and convenient way to shop for all your quality festival essentials.
Did you go to Wilderness? What was your experience and would you go again?
Don't receive our newsletter and want to receive regular updates on all things festival and eco-related? SIGN UP