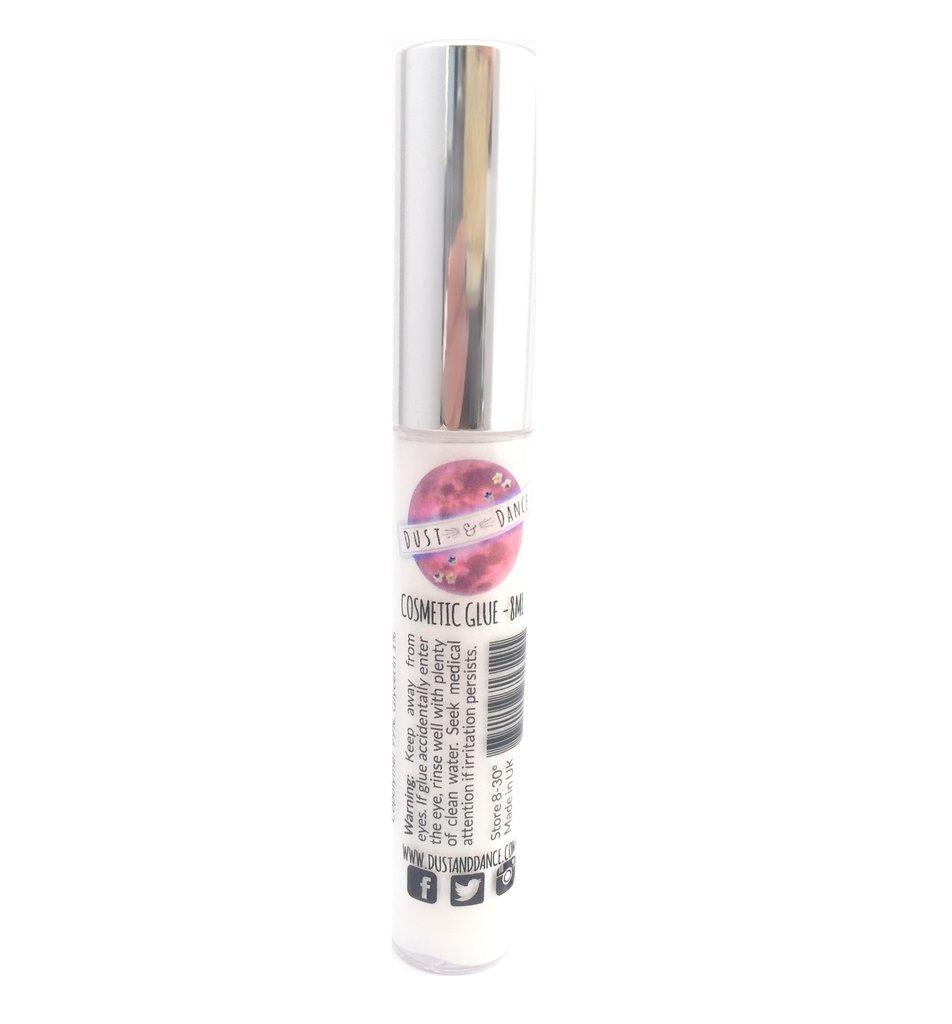 Cosmetic Glue
1030
RRP:

£2.70
Cosmetic Glue - 8ml 
This cosmetic glue is perfect for use with face and body glitter. It comes in a non-spill bottle with a sponge applicator which, when applied thinly to the skin, dries, forming a waterproof bond which can for an entire festival weekend! 
Easy to use and great for creating stunning detailed designs so stand out from the crowd and get sparkled!
This cosmetic glue has been created by Dust & Dance. It is a non-irritating, water-based adhesive which is specially formulated for use on the skin. It also complies with European cosmetic regulations. However, as with all cosmetic products, irritation can occur, so it is advised that a small patch test is performed before general use. Also, avoid using this product on sensitive areas such as eyelids.
To remove the glitter and glue, simply rub gently with hot soapy water or wipe with an oil-based product, such as baby oil.
Perfect for use with our UV Glitter so get sparkling!