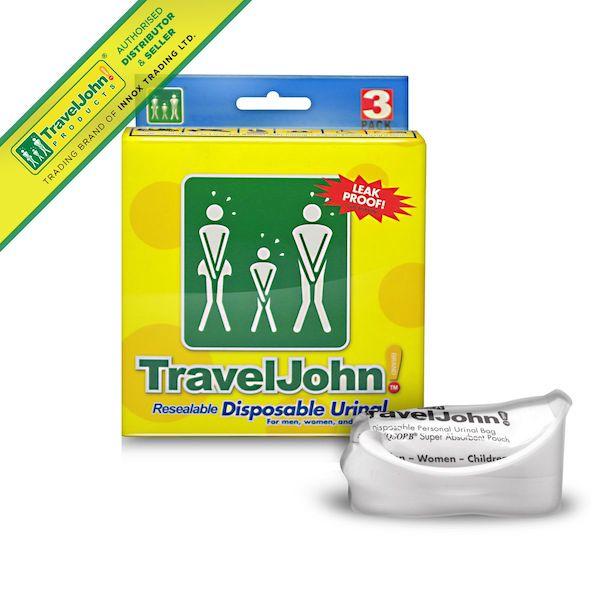 TravelJohn Resealable Disposable Urinal (3 Pack)
1018a
RRP:

£7.50
TravelJohn Resealable Disposable Urinal - 3 pack 
No need to wait in long queues for the toilet or navigate your way to one in the middle of the night. The handy TravelJohn disposable urinals can be used multiple times and are resealable, making it an ideal festival essential for music festivals and camping. 
The TravelJohn disposable urinal is convenient, sanitary, discreet and compact. A portable toilet for use anytime and anywhere! Each bag contains a Liqsorb polymer inner pouch that turns liquid into a non-toxic solid gel that is instantly leak-proof and odourless. It can be disposed of safely in any waste bin.
Every VIP Festival Kit contains a 3-pack of this product, amongst a variety of other festival essentials.
Rocky
This product is the best festival item ever!! Never leave the tent in the pouring rain in the middle of the night. Useful not just for festivals but for any camping experience.
Vicky
Such a handy item for a festival! Didn't have to leave the tent in the middle of the night for a long walk in the rain to use the festival toilets. A must have for a festival?
Lou lou
Does what it says on the tin (or box). You need these in your tent and your life...well i did. Got through 2 boxes in the whole weekend and was so worth buying. I did chuckle to myself when i saw other festival peeps walking to the loos with their buckets of pee in the morning....not me! lol :)