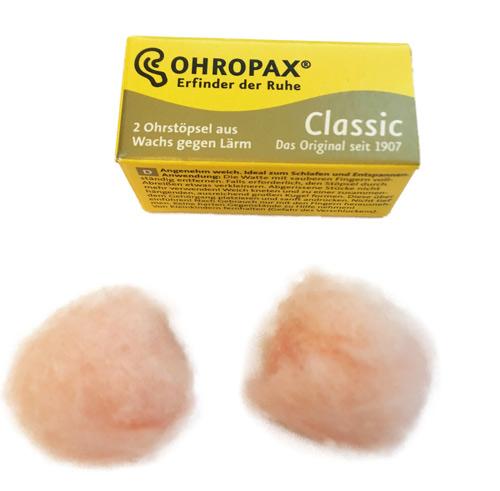 Ear Plugs - for FRIMLEY LODGE LIVE
1048FRIM
THIS PRODUCT WILL BE DELIVERED TO FRIMLEY LODGE LIVE FOR COLLECTION ON ARRIVAL
Ohropax Classic Ear Plugs - 1 Pair 
These discreet sound-insulating balls of wax are just what you need to get a good night's sleep after a day on the festival field so you're ready to go again the next day.
Manufactured in Germany, they consist of cotton wool soaked in a mixture of petroleum jelly and a variety of paraffin waxes. Their unique composition makes them extremely comfortable to wear as they are moulded to fit every ear. As they provide a tight seal, they're ideally suited for a peaceful undisturbed night's sleep.
This 1-pair pack of ear plugs are exclusive to Pic 'n' Mix Festival Kit. The ear plugs are fully biodegradable and the packaging is made from recyclable cardboard, so a fantastic environmentally-friendly product ideal for festivals.