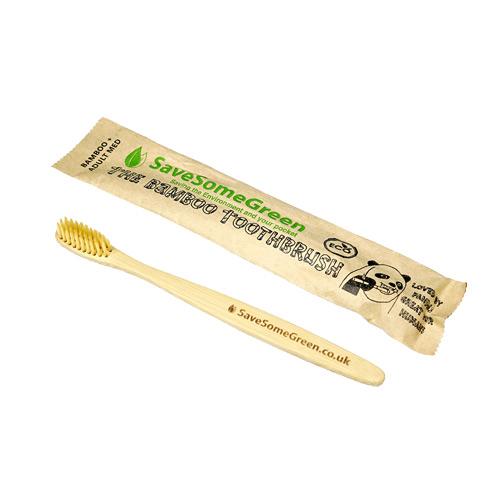 Toothbrush - Medium Bristles
1056
Save Some Green Toothbrush - Adult Medium Bristles 
One of the most sustainable toothbrushes on the market, this toothbrush is 100% biodegradable, compostable, and vegan. 
Save Some Green toothbrushes are made from panda-friendly MOSO bamboo and no fertilisers or pesticides are used. 
The bristles are BPA-free Nylon 4, which resists bacterial growth if used normally. After use, rinse and dry and once you're ready to dispose of your toothbrush, it will biodegrade in compost or landfill.
To limit waste, this toothbrush is packaged in a paper sleeve that is 100% recycled, recyclable and biodegradable.
Not only is this toothbrush environmentally-friendly, but it is also great for your teeth and gums.
Check out our kids toothbrush and go eco for the whole family.