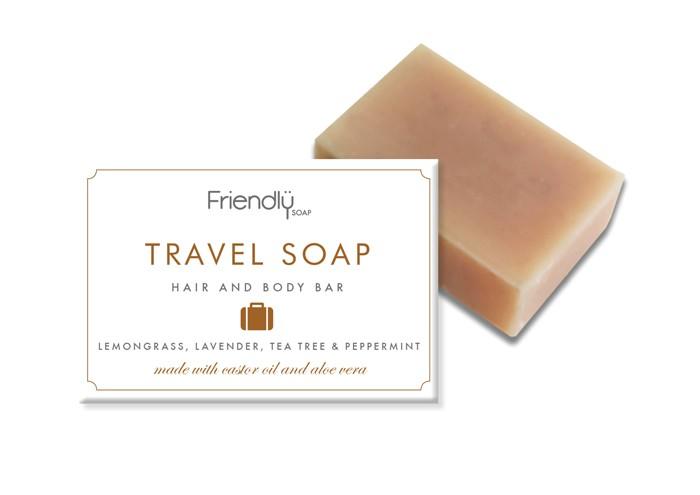 Travel Soap
1059
Friendly Travel Soap - 95g
A multipurpose soap bar that is perfect for travelling!
This Travel Soap acts as a shampoo, body bar, shaving bar, and insect repellant. It's naturally gentle on hair and skin and acts as a rich moisturiser. 
Contains lemongrass, lavender, tea tree, and peppermint hair as well as other natural ingredients that are antiseptic and anti-fungal. No SLS, parabens, palm oil or other nasty chemicals.
This handmade natural bar is manufactured to the highest ethical standards and comes boxed in plastic-free recycled (and recyclable) packaging. A travel essential that doesn't cost the earth and is good for your hair, body and the environment. 
Vegan and cruelty-free.