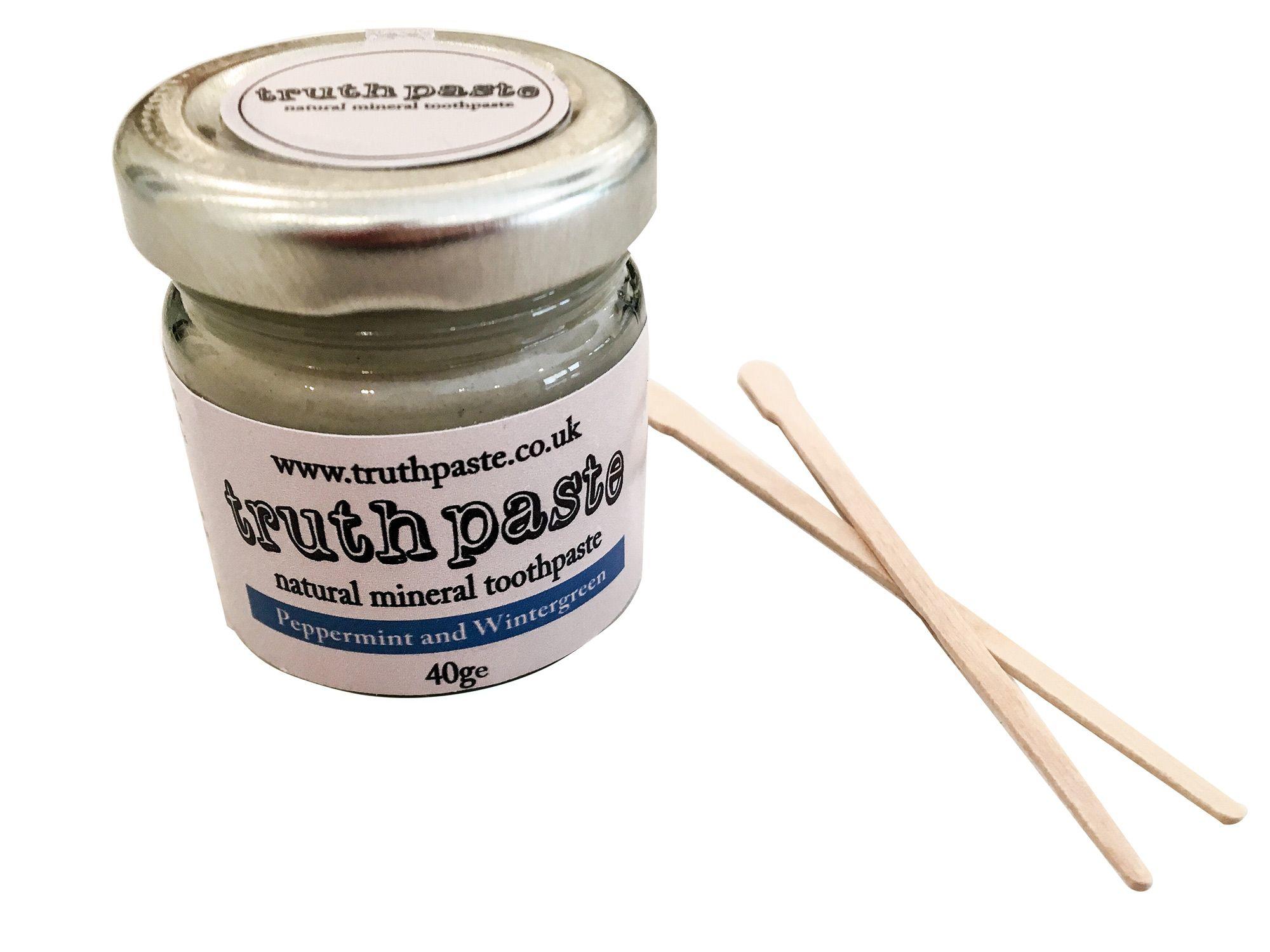 Toothpaste - Truthpaste
1047
Truthpaste (Peppermint & Wintergreen) - 40g 
Finally - a plastic-free natural organic toothpaste that is 100% vegan and cruelty-free! 
Truthpaste is handmade in the UK and contains Aloe Vera, Neem, Myrrh, and Certified Organic essential oils. 
It doesn't contain any foaming or bleaching agents, colourants, or artificial ingredients and is free from fluoride and other chemicals. 
The Peppermint and Wintergreen will make your mouth feel fresh and your teeth bright and clean. And this little pot is big enough to share over several weeks so ideal if you're going on holiday or for a weekend! 
To use, simply scoop a small amount with your dry toothbrush or one of the wooden utensils we provide (these are especially ideal if sharing!), and brush away. 
Truthpaste comes in a reusable and recyclable glass so there's zero-waste and it's highly environmentally-friendly, which we think is a winner! 
Audrey
Very different from my Colgate but I love it and got used to the taste very quickly, I wont use anything else now.