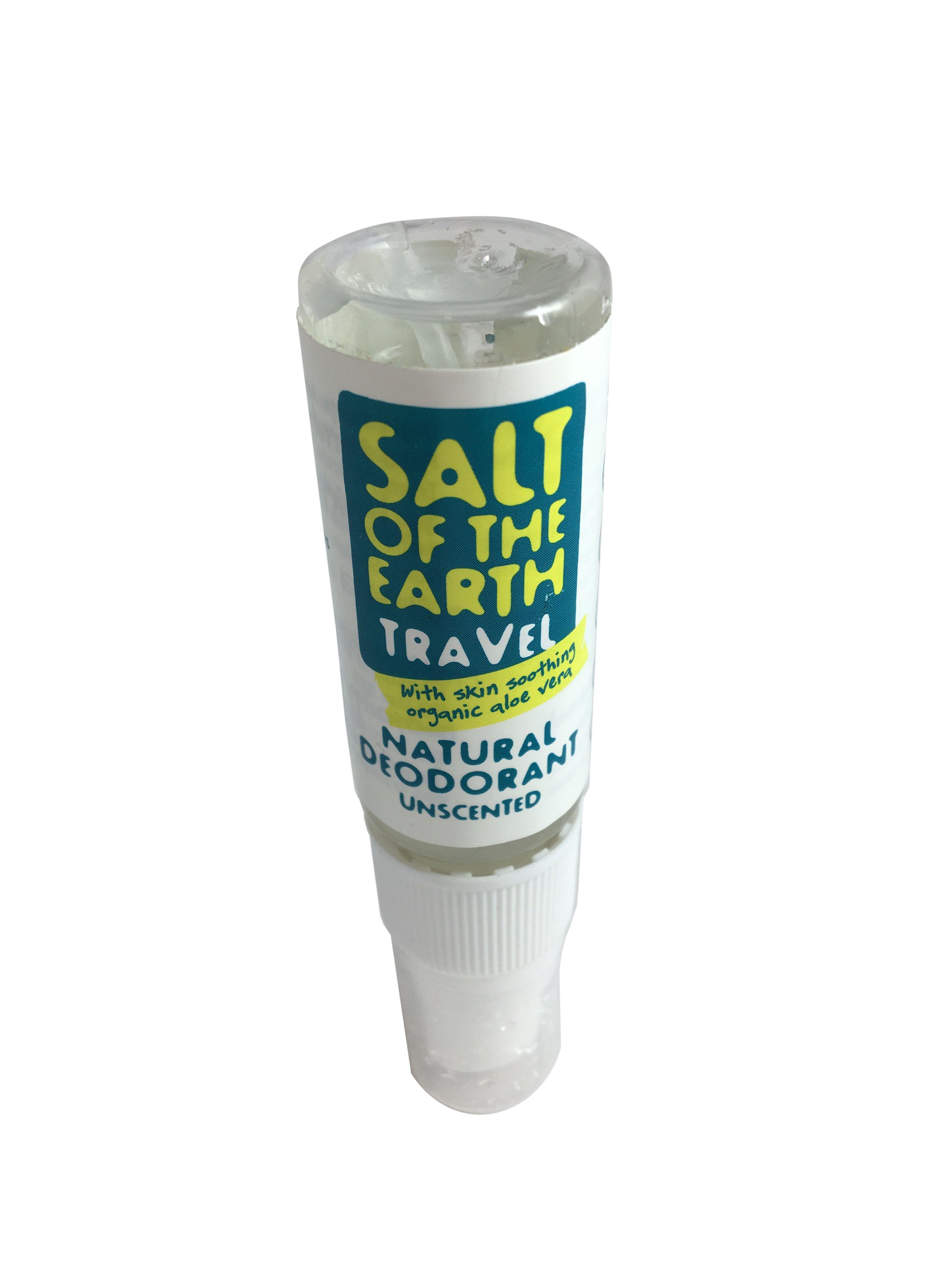 Deodorant - Natural
1042
FREE Delivery with all orders over £10 
Salt of the Earth Natural Deodorant Spray - 20ml 
Keep yourself cool and those pits fresh and clean with this multi award-winning bottle of natural deodorant, a festival essential which comes in a handy travel-sized pump-spray bottle. 
A unisex fragrance-free deodorant which contains 100% natural ingredients including Aloe Vera. No nasty chemicals that suffocoate pores like traditional anti-perspirants and no harmful chemicals that damage our eco-system.
The packaging used is made from recyclable plastic so don't forget to recycle or reuse your bottle once it's finished.