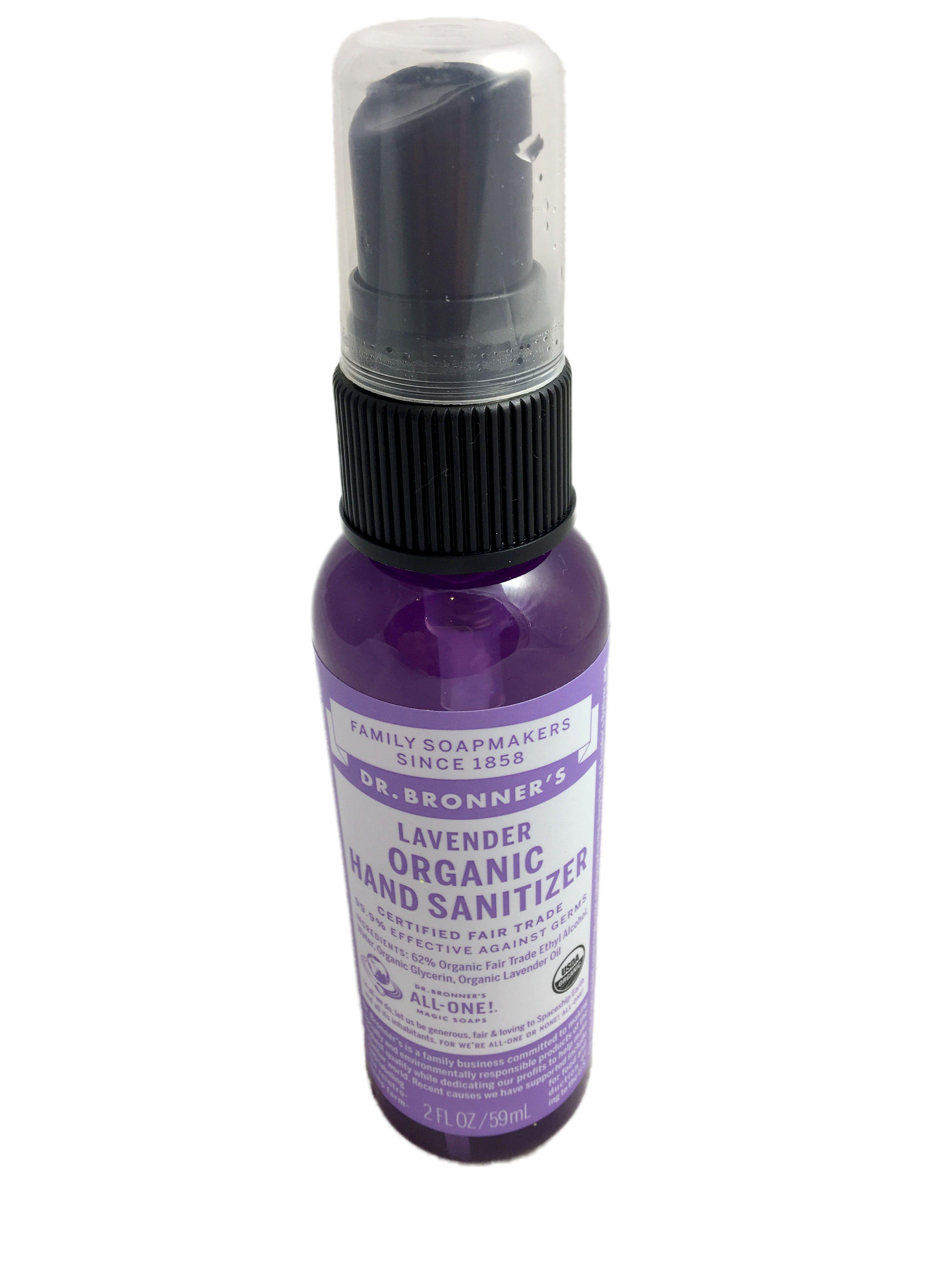 Hand Sanitizer
1040
Dr. Bronner's Organic Hand Sanitizer - 50ml 
An essential at any music festival, keep those mitts clean with this refreshing bottle of hand sanitizer, small enough to fit into a little bag and enough to last at least a long weekend.
Ideal for both adults and children (such as cleaning sticky hands and faces) and you can also use it as an air freshener (to freshen up your tent) or deodorant. 
This pump-spray hand sanitizer contains organic lavender oil and smells luxurious! It's just as effective at killing germs as traditional sanitizers yet doesn't contain any of the nasty chemicals found in those. 
Dr. Bronner products use 100% post-consumer recycled plastic bottles (bottle-to-bottle recycling) so reduces greenhouse carbon emissions compared to most plastic recycling methods. Once finished, don't forget to recycle your bottle so it can be made into new plastic bottles again.
Better for your skin and the environment and with 50ml in the bottle, it's great value, so good on the wallet too!
Ingredients:
Organic Fair Trade Ethyl Alcohol (62%)*
Water
Organic Glycerin
Organic Lavender Oil
*Certified Fair Trade Ingredients