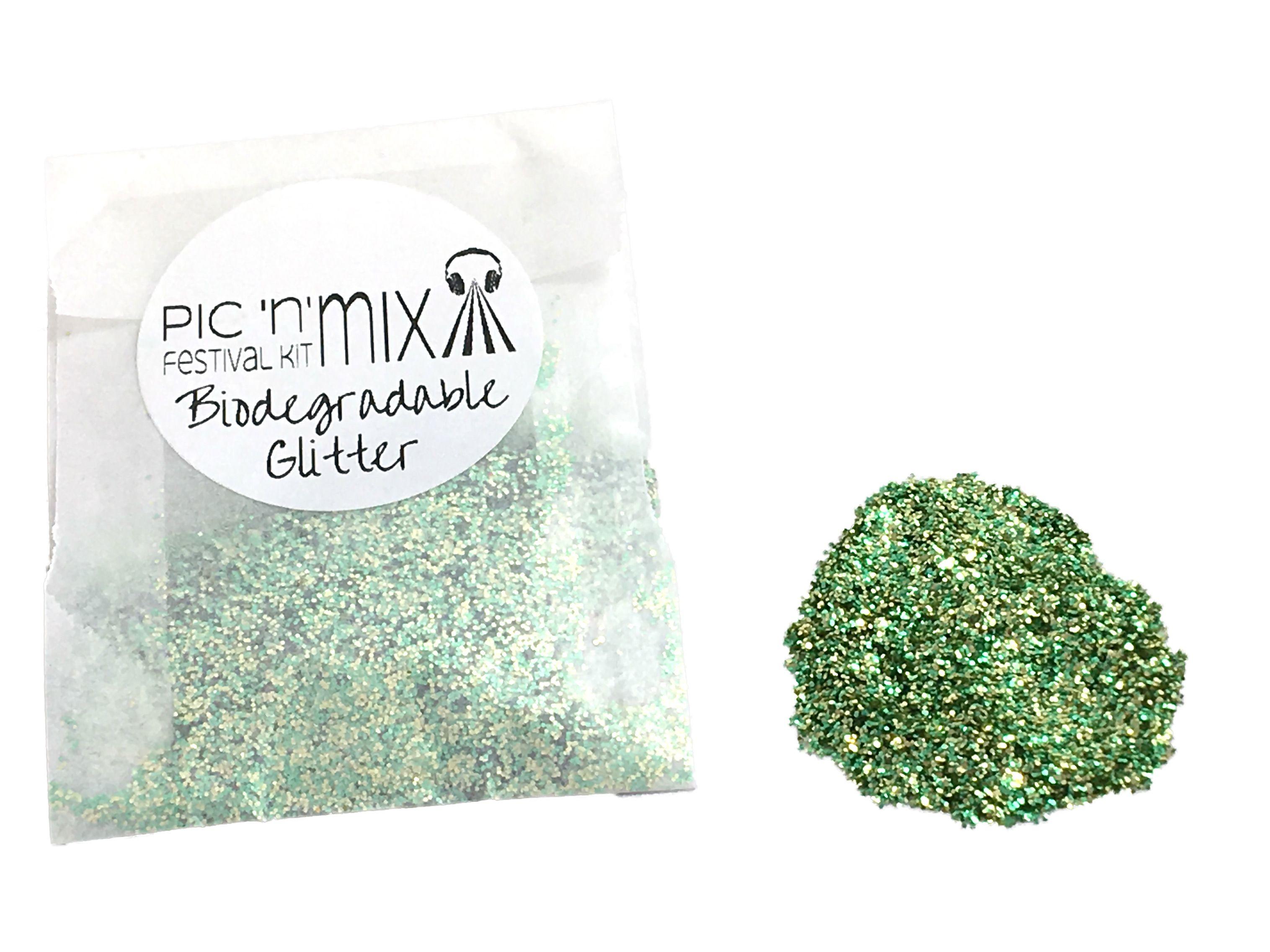 Biodegradable Glitter - Pretty Green
1033e
Biodegradable Glitter - Pretty Green 5g 
Pretty Green is a loose glitter that contains a dazzling mix of fine green and gold hexagons.
Perfect for music festivals and a festival fashion must-have! This 5g packet contains not only plenty for a whole weekend for you but also enough to dish out to your festival friends if you're willing to share!
Our cosmetic bio-glitter has ecological benefits as it's based on biodegradable film made from trees and is sourced from responsibly managed plantations. As it contains almost zero metal, the health benefits are significantly higher than cosmetic glitter made from PET Plastic. It also feels so much softer on the skin and is much easier to remove (just use with our Organic Aloe Vera Gel). 
Oh, and did we mention that our packaging is also biodegradable (including the resealable label)? So, a fully biodegradable glitter solution which allows you to look sparkly and awesome guilt-free!
Our range of bio-glitters are compliant with the European Cosmetic Regulation 1223/2009 and satisfy the requirements of Marine and waste water biodegradability.
Don't forget to order your Organic Aloe Vera Glitter Fix Gel! Happy sparkling!
Steph
Currently attempting a plastic-free challenge, thrilled to find that when you just need a bit of sparkle going on there is stuff like this available. All glitter ought to be biodegradable like this. Stayed on beautifully all evening with the aloe gel, no skin irritation, came off super easy when washing my face. Highly recommend.