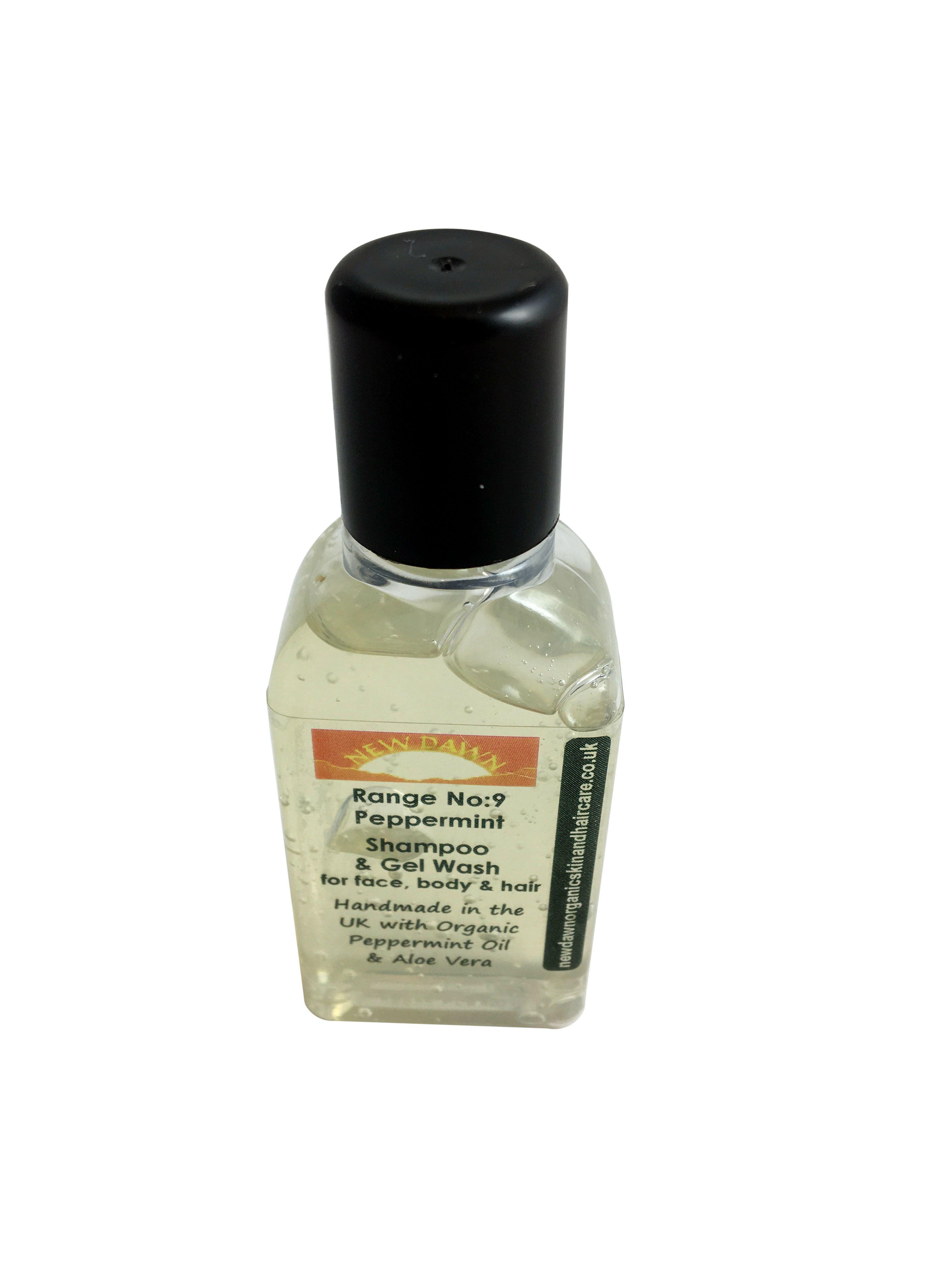 Shampoo & Gel Wash
1043
FREE Delivery with all orders over £10 
New Dawn Organic Shampoo & Gel Wash - 25ml (Peppermint) 
This mini bottle of Shampoo & Gel Wash for face, body, and hair will see you through the festival weekend.
With a gorgeous aroma of peppermint, you can wash out that festival smell of sweat and booze, not to mention the dreaded 'tent hair', making you feel fresh and ready to party again the next day. Also great for washing glitter out of your hair but make it biodegradable (see our range)!
Handmade in Wales and made from 70% Certified Organic Aloe Vera, this Shampoo & Gel Wash naturally hydrates and cleanses the face, body and hair, leaving it soft and glowing with health. Especially good for dry scalps that have been in the sun all day!
As it doesn't contain any nasty chemicals or perfumes, this product is great for festivals and camping as it won't pollute the waterways after you shower. 
The packaging is reused and made from recyclable materials so don't forget to reuse or recycle again when your little bottle is finished.