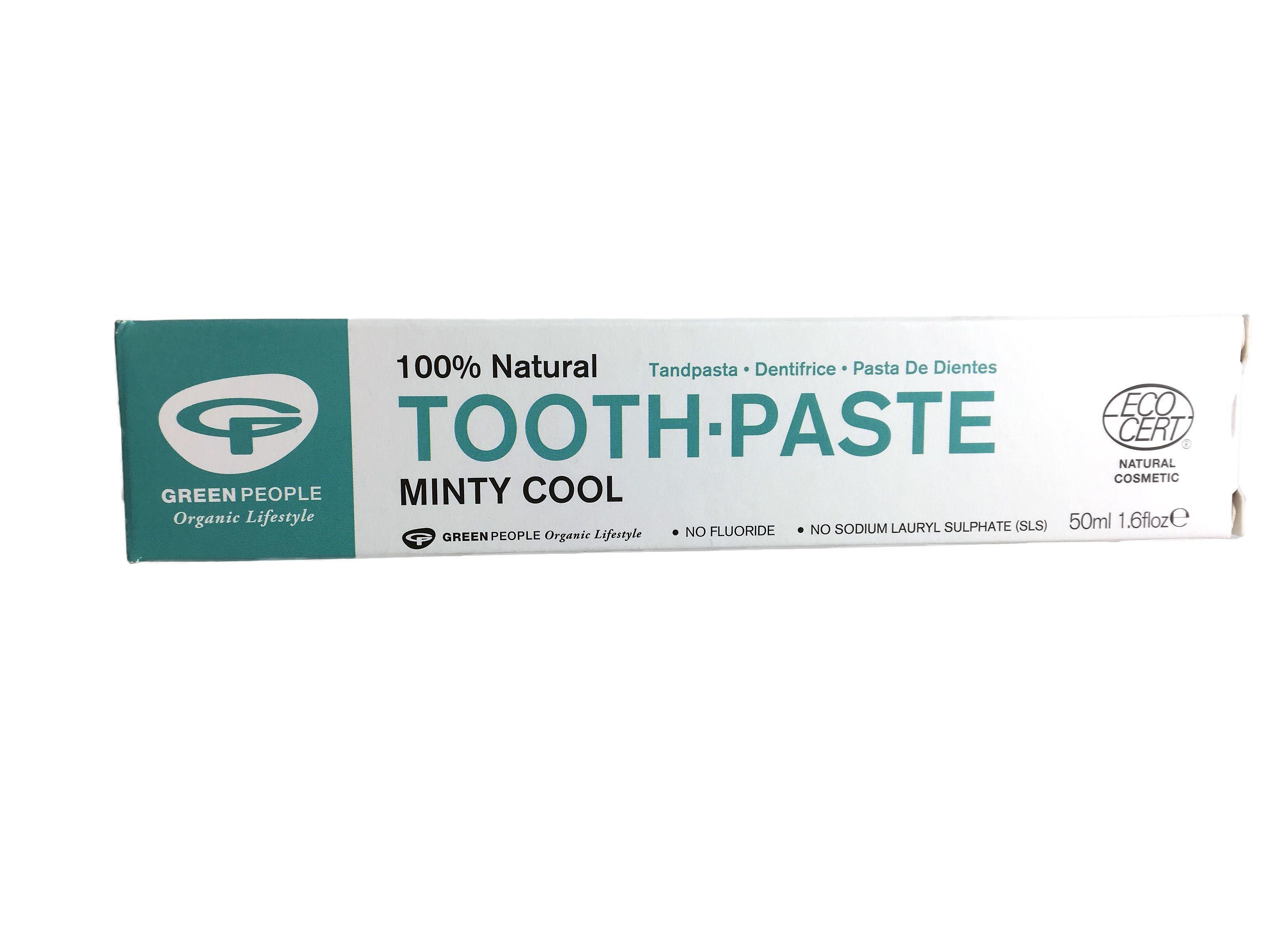 Toothpaste
1039
FREE Delivery with all orders over £10 
Green People Minty Cool Toothpaste - 50ml 
A fresh and minty cool toothpaste which makes a difference to the environment at the same time! 
Contains Organic Aloe Vera, Peppermint and Spearmint for fresh minty breath - just what you need if you're going to a festival!
This toothpaste is free from fluoride and other harsh chemicals found in traditional toothpastes but still does the job as it contains anti-bacterial properties and is known to be very effective against Dry Mouth Syndrome.
The plastic packaging used for this toothpaste is made from recyclable materials which is more environmentally-friendly than plastics used for traditional toothpastes.