Day Festival Kit
£14.95
Buy your pre-packed festival kit from Pic 'n' Mix Festival Kit and we'll deliver it to Towersey Festival so you can collect it when you arrive. The ultimate convenience for festival-goers who want to be festival-ready!
The Day Festival Kit contains all your festival essentials for the day so it's ideal for day-trippers. Contains the following items, all packed in a lovely reusable drawstring bag:
Anti-bacterial hand gel (30ml)

Tissues - 10 pack

Poncho (red or blue)

Toilet seat covers

Toilet tissue wipes - 42 pack

Lip balm

Chewing gum - 10 pack

Wet wipes - 12 pack

UV face and body paint (Green)

Sun lotion (50ml)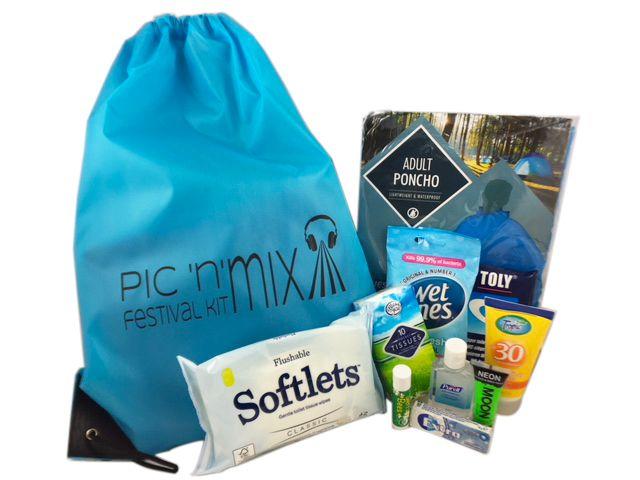 We also offer other pre-packed festival kits that we deliver to Towersey Festival, including the Essentials Festival Kit and Glam Festival Kit so check these out before you decide which one is best for you.