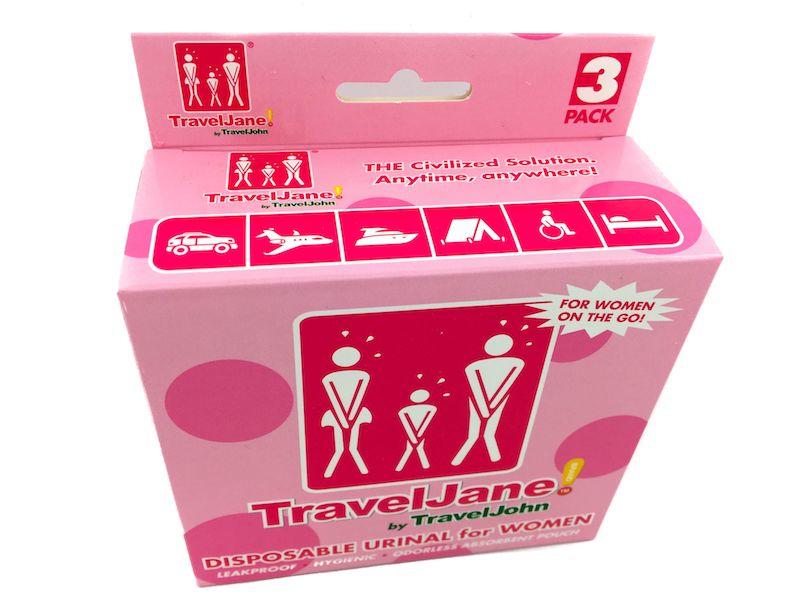 TravelJane Reusable Disposable Urinal (3 Pack)
1018b
RRP:

£7.50
TravelJane Reusable Disposable Urinal - 3 pack 
No need to wait in long queues for the toilet or navigate your way to one in the middle of the night. The handy TravelJane disposable urinals, especially designed for women, can be used multiple times, making it an ideal festival essential for music festivals and camping. 
The TravelJane disposable urinal is convenient, sanitary, discreet and compact. A portable toilet for use anytime and anywhere! 
Each bag contains a Liqsorb polymer inner pouch that turns liquid into a non-toxic solid gel that is instantly leak-proof and odourless. It can be disposed of safely in any waste bin.
lucy
I couldn't have done without these at Standon Calling - total lifesaver! It rained constantly so these were perfect in the night as it was raining outside our tent and I didn't need to go anywhere. I used the sheewee before but this is much better. I can't believe they don't smell at all.