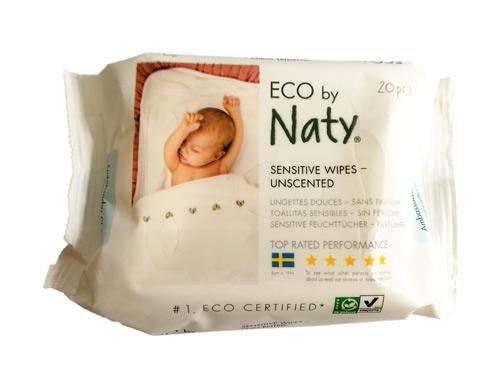 Wet Wipes Travel Pack - Compostable - for FRIMLEY LODGE LIVE
1054FRIM
THIS PRODUCT WILL BE DELIVERED TO FRIMLEY LODGE LIVE FOR COLLECTION ON ARRIVAL
Naty Wet Wipes Travel Pack (Sensitive & Unscented) - 20 Pack
A festival essential for the eco-conscious, this travel pack of wet wipes contains 20 sensitive and unscented wet wipes which are 100% compostable. 
Designed to help prevent nappy rash but used by people of all ages (not just babies), these hypoallergenic wipes are made from 100% natural ingredients and renewable plant-based materials, including organic Chamomile and Aloe extract. This makes them kind to your skin and because they're compostable, they're also kind to the environment.
The chalk-based packaging is a much more sustainable alternative to similar wet wipes packaged in plastic, making them a great choice for festivals and travelling.
Simply pop your wipe in your garden composter or garden waste bin when finished with it.
Did you know that compostable materials break down and return to nature just like biodegradable materials, but they go one step further by providing the earth with nutrients once completely broken down, as long as they are disposed of in the right type of environment?